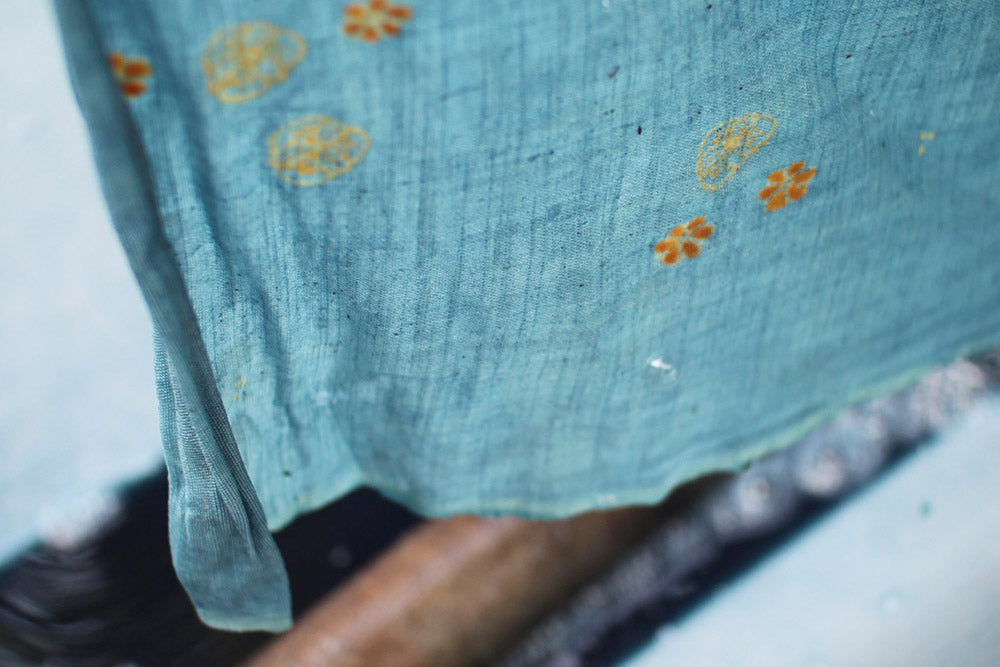 I am one of those people who make lists and who juggles too many things at once. My work doesn't help - my day is often filled with field research, coordinating our programs in the village, writing copies, all the while sneaking team meetings and designing our next launches.
Sometimes, the to-do-list is so long that suddenly it's 8PM and Bertram is calling me for dinner. You can say I'm not good in balance. Ever since I was small, I was always an all-for-nothing kinda girl. Perhaps it's this fear of not doing enough - or being enough - that scares me.
In a way, this flaw of mine - to lose myself to something I passionately believe in - is counterintuitive to SukkhaCitta's philosophy of slowing down. But perhaps in a way it's what attracts me to it. That you don't need to fully change yourself to reclaim a life that matters to you.
Recently, I was introduced to a beautiful poem written by Nadine Stair when she was 85. It stopped my workaholic mind for a while. This doesn't happen to me often as running a social enterprise is mentally and physically demanding. She reminds us that part of being happy is to pay more attention to what's in front of us instead of what's ahead of us - "to have nothing else. Just moments."
Our new Seribu Bunga color is inspired by this moment. A field of golden daisies under the bright blue sky.
It's also a proud moment for me, as it took our artisans in Gesikharjo village 2 trainings in 3 months just to perfect these colors. They would hand-paint the little golden flowers in their homes, before coming together to dye the blue with fermented Indigo leaves.
I hope that when you wear it, it reminds you to slow down and notice the 'daisies' that have always been there - just waiting to be noticed.
Always yours,
Denica
PS. Our Picking Daisies Dress is truly one-of-a-kind, each taking more than 30 days to craft by hand. Due to this, we are only able to make 3 every month. Join waitlist for this made-to-order dress.

PPS: I think you might like the poem too so I copied it below :)
_
"I Would Pick More Daisies" by Nadine Stair
I'd dare to make more mistakes next time.
I'd relax. I would limber up.
I would be sillier than I have been this trip.
I would take fewer things seriously.
I would take more chances.
I would take more trips.
I would climb more mountains and swim more rivers.
I would eat more ice cream and less beans.

I would perhaps have more actual troubles but I'd 
have fewer imaginary ones.

You see, I'm one of those people who live sensibly 
and sanely hour after hour, day after day.

Oh, I've had my moments and if I had it to do over 
again, I'd have more of them. In fact, 
I'd try to have nothing else. Just moments.

One after another, instead of living so many 
years ahead of each day.

I've been one of those people who never go anywhere 
without a thermometer, a hot water bottle, a raincoat 
and a parachute.

If I had my life to live over, I would start barefoot 
earlier in the spring and stay that way later in the fall.

If I had it to do again, I would travel lighter next time.
I would go to more dances.
I would ride more merry-go-rounds.
I would pick more daisies.