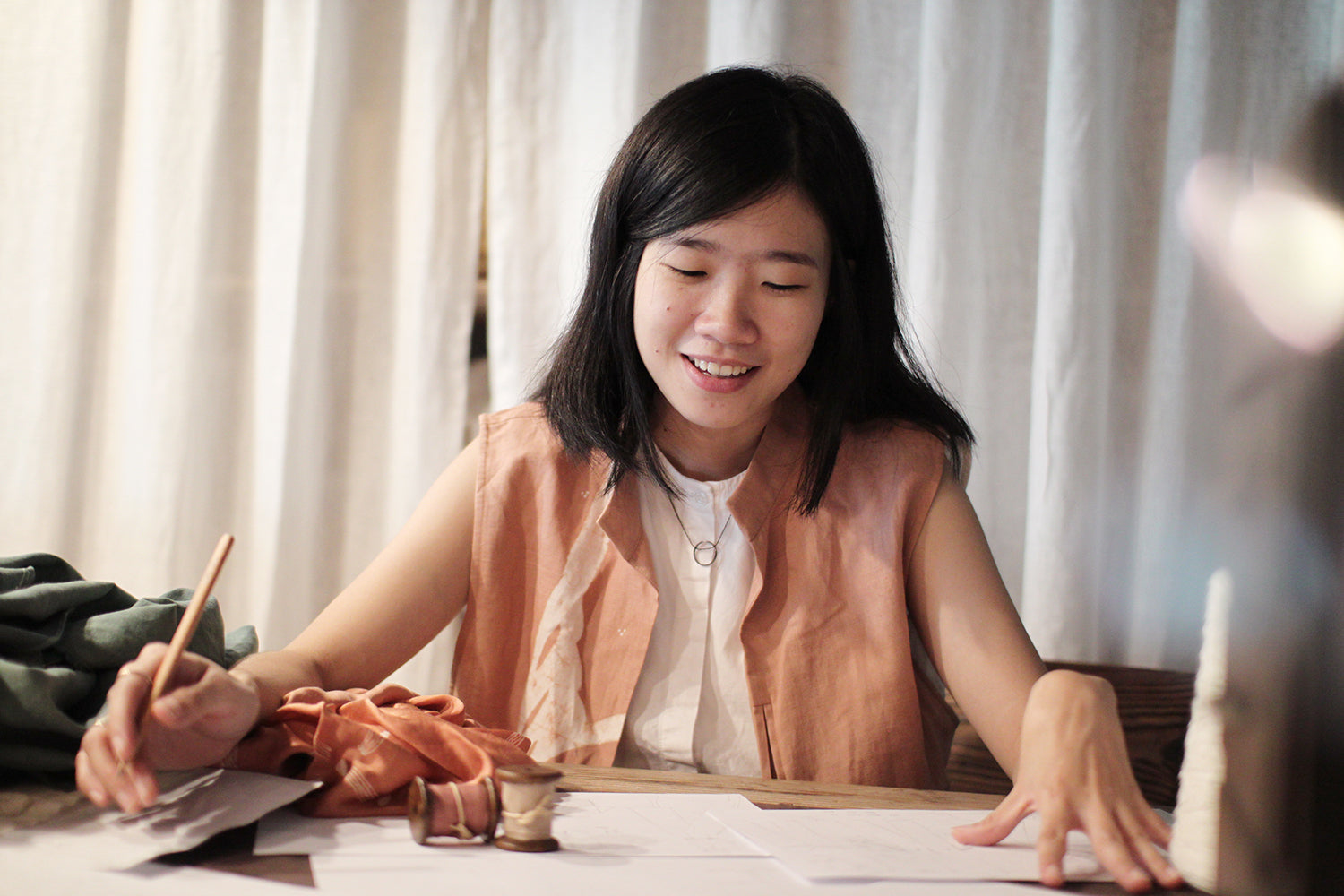 Following the release of our new Signature Styles, we sit down with Marcellia as she shares on her inspirations behind our timeless pieces.
-
From a very young age, I was always drawn to clothing. It was not the 'fashion' part that interested me, but the way it helps me communicate. As a shy girl, I found comfort in clothing as a mean of telling a story, your story. I was never interested in design just for the sake of aesthetics, instead it is so important to imagine the lives of those who will wear the clothes. How do they days look like? What would they live in?
These questions were racing through my head in the entire design process of SukkhaCitta's Signature pieces. I would imagine the women, a woman, who will wear our clothes, and ask, what would they feel? Then I would start sketching, understanding the characteristics of each of our #MadeRight fabrics, to make the first piece by hand. After this, we would field-test it. This simply means living in it, testing what works, what doesn't work. Classic silhouettes that is modern, that you can build a wardrobe on while making you feel good.
Details inspire me, but not the obvious ones. You'll first see that our pieces are simple in silhouettes, we intentionally design it as such as it's meant to be long lasting and seasonless. But, the closer you look, you'll start noticing the details. Our logo for instance is inspired by an infinity knot, a symbol of interconnection. It subtly come back in each of our pieces, a reminder of our connection with the hands that made these clothes. When you touch our fabrics, you will feel the tactility, the handmade feeling and its one-of-a-kind nature.
This is how this Signature Styles were designed, with thought and care every step of the way. We hope you will find your story in them, cherish them, and feel a connection with the remarkable artisans behind it. 
 -
Shop our all-new Signature Styles, the result of a one-year process, for women  and for men.