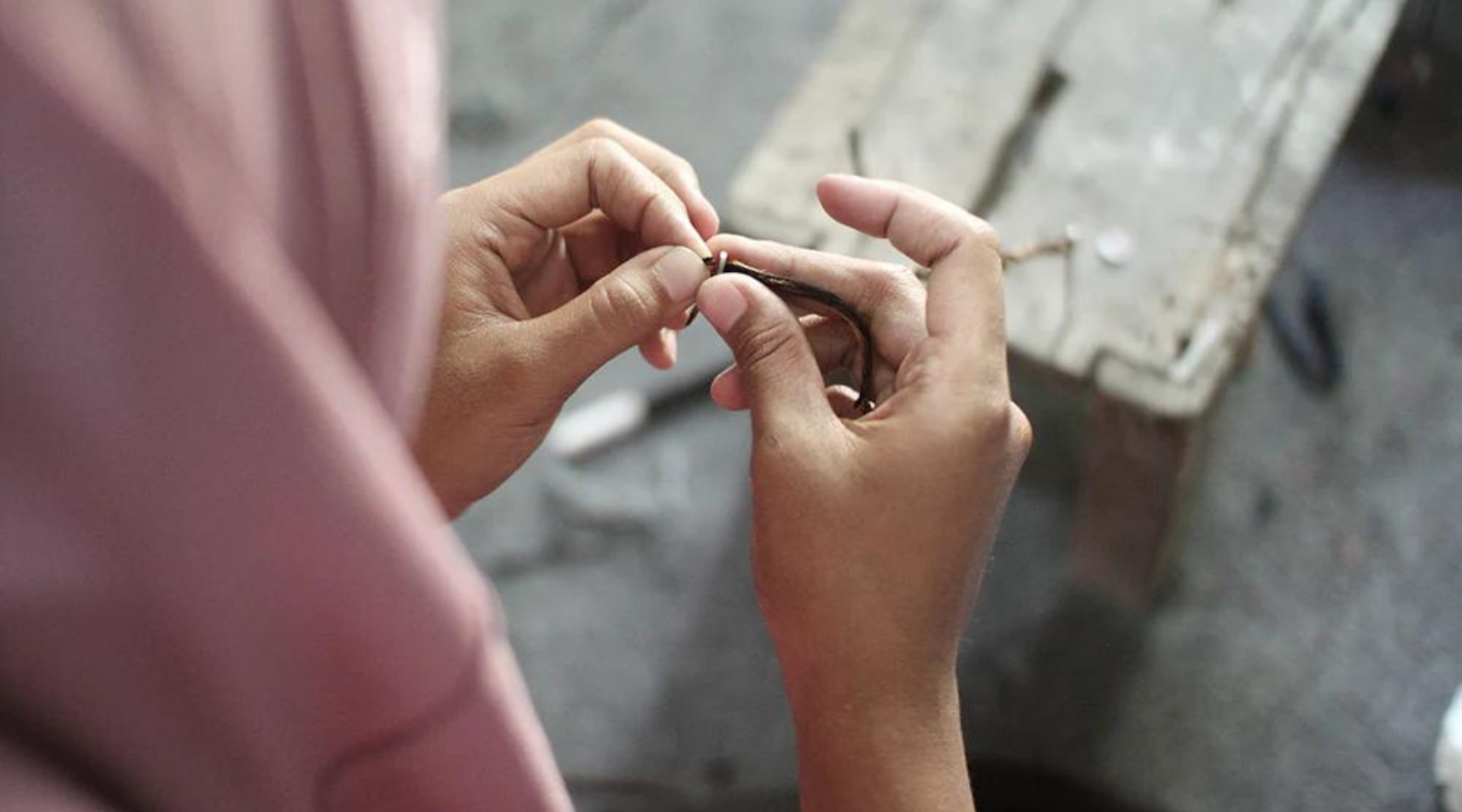 After our trip last month, we have been testing different initiatives in the village to find what works. This week, we are back to test and document the effectiveness of each program. During one of our surveys, we found out that most of the weavers are and have been traditionally a male-dominated activity. As a result, most households in the village rely on a single inome. Often, this makes it very difficult to sustain a household of four (parents and two children).
We decided to pilot an initiative dedicated especially to empower the wives of the weavers. We found that they often wait idly in the house, while taking care of their children. This creates a lot of self-esteem issues, while most of them did not receive much education and never learnt skills that would allow them to find a job. 
This insight propelled us to start an upcycle training program for the wives, where they use our cotton threads to hand-braid our Happiness Bracelets (coming soon!). How we will use them is still a secret but our loyal followers will soon find out ;-) Besides that, the braided threads will also be used as the cord of our all-new SukkhaCitta pouch that will be handwoven with unbleached cotton, making the new packaging for our clothes 100% #MadeRight and providing continued work for the women.
It was heart-warming to see how happy the women were to have an own source of income, many of them beaming with joy as they showed us their work. The additional income they earn will make a difference for them and their families. We are already looking forward to our next visit and the ideas that will come out of it!