SukkhaCitta started with a simple mission —to reconnect.
We've lost touch. With where things came from. With the journey things take before we buy them. With the makers. With the impact our choices have on the Planet.
We're here to change that. Working directly with mothers in Villages, not factories, going mud deep to stitch positive impact into what you wear.
Together, we create beauty. A different kind of beauty, where every choice changes the world for the better.
Our pursuit of less has led us to perfect a single collection that help you live better with less. The foundation of your meaningful wardrobe. Where you know exactly who made it - and what the impact is.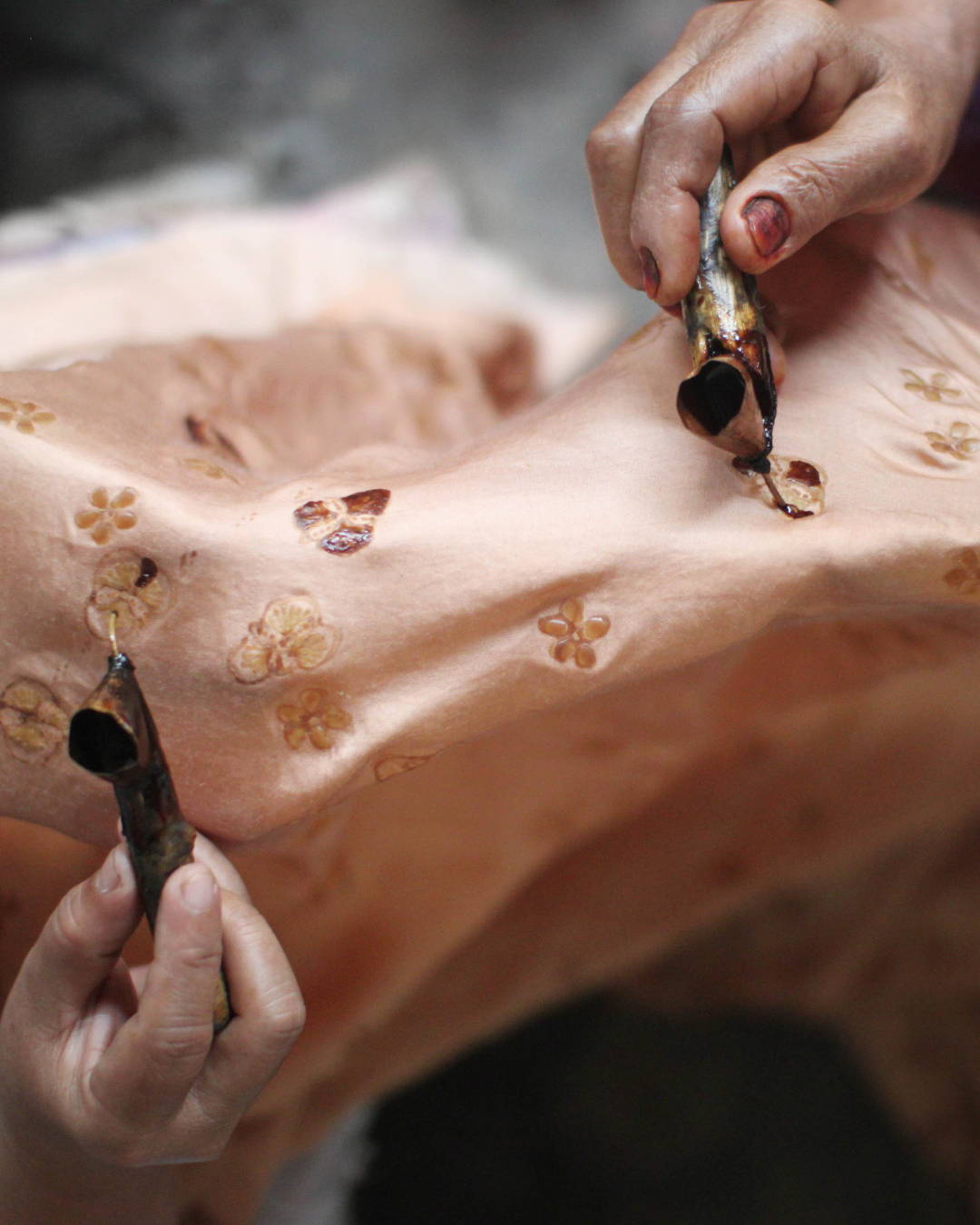 We follow the Earth's natural cycles by using what's currently growing in our farms. Elevated by the hands of our Ibus into statement pieces that can be infinitely mix-and-matched.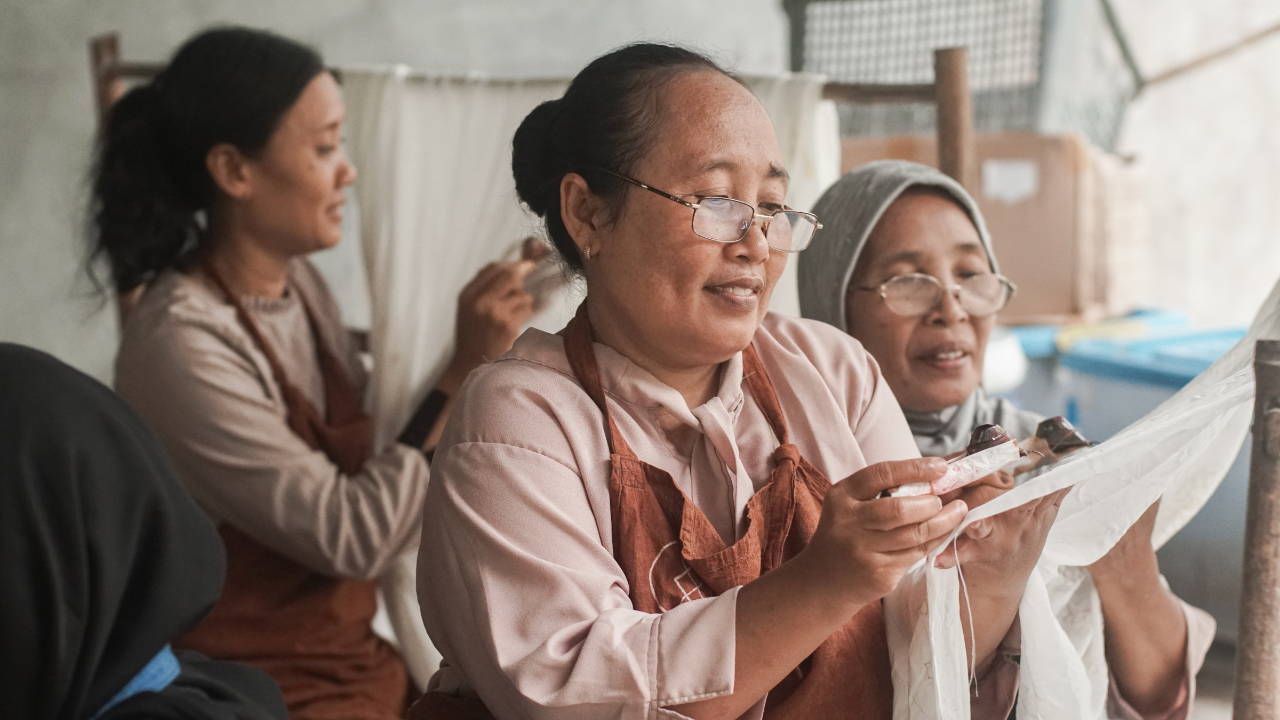 The ugly truth is that only 2% of women who make your clothes earn a living wage. Kept small and invisible by the system.
We believe there is a different way.
Our mission is to reconnect you with the full story of how and why something was made. From how it was grown, spun, dyed and sewn. Keeping it simple so you can rest knowing that your choice is contributing to a fairer future.
As a certified B Corporation voted Best for the World™️ in Indonesia and the first brand in the world to be certified Ethically Handcrafted™️, 100% of our products are made to raise wage standards, from start to finish.
Putting women back in the driver's seat to change their own lives. Not through aid, but fair work.
This way, they can breathe new life into their rich traditions and continue their crafts with pride. With every purchase, you invest in the creation of fair work and infrastructure that alleviate poverty for mothers in rural areas.
Farmers. Dyers. Batik artisans.
Master weavers. Seamstresses.
We provide opportunities by elevating existing skills, creating timeless essentials grounded in heritage and positive impact.
Farmers. Dyers. Batik artisans. Master weavers. Seamstresses. We provide opportunities by elevating existing skills, creating timeless essentials grounded in heritage and positive impact.
As a social enterprise, whatever we make gets reinvested back in our communities. Funding much-needed training and building craft schools to break the cycle of poverty and create long term change.
Through our audited, fair trade standards, our artisans finally know how much they should get for their hard work. The result? Our Ibus feel visible and valuable, and lift up their community.
Farmers. Dyers. Batik artisans.
Master weavers. Seamstresses.
We provide opportunities by elevating existing skills, creating timeless essentials grounded in heritage and positive impact.
Through our zero waste practices, we ensure our offcuts never go to landfill. The bigger pieces are individually sorted and re-stitched into our #ReMadeRight pieces. While the smallest ones are given new life as our cotton-paper tags.
2.5mn litres chemicals avoided
All our clothes are colored with plants. Not some, but each and every one. Replacing petroleum-based synthetic dyes with natural botanical dyes. They're beautiful, non-toxic, and all around better for your health - a win for all.
By changing how our materials are grown, we are restoring the health of our soil. Turning dry, degraded soils into a biodiverse agroforest. A climate solution you become part of whenever you wear your most meaningful clothes.
Farm to Closet
Sustainability
Sustainability to us is not about doing less harm
—but finding ways to regenerate and repair.
Our approach to sustainability and circularity is one of remembering and relearning. From indigenous communities and their way of caring for the environment - and from nature and her eternal cycles, where nothing is ever wasted.
67% of fashion's carbon emissions comes from raw materials and how they're turned to fabrics. That's why we started growing our own cotton and dyes regeneratively.
Leveraging the indigenous Tumpang Sari wisdom, we create new opportunities for smallholder farmers and restore the health of our soils – turning them into natural carbon sinks.
A climate solution you become part of whenever you wear #MadeRight.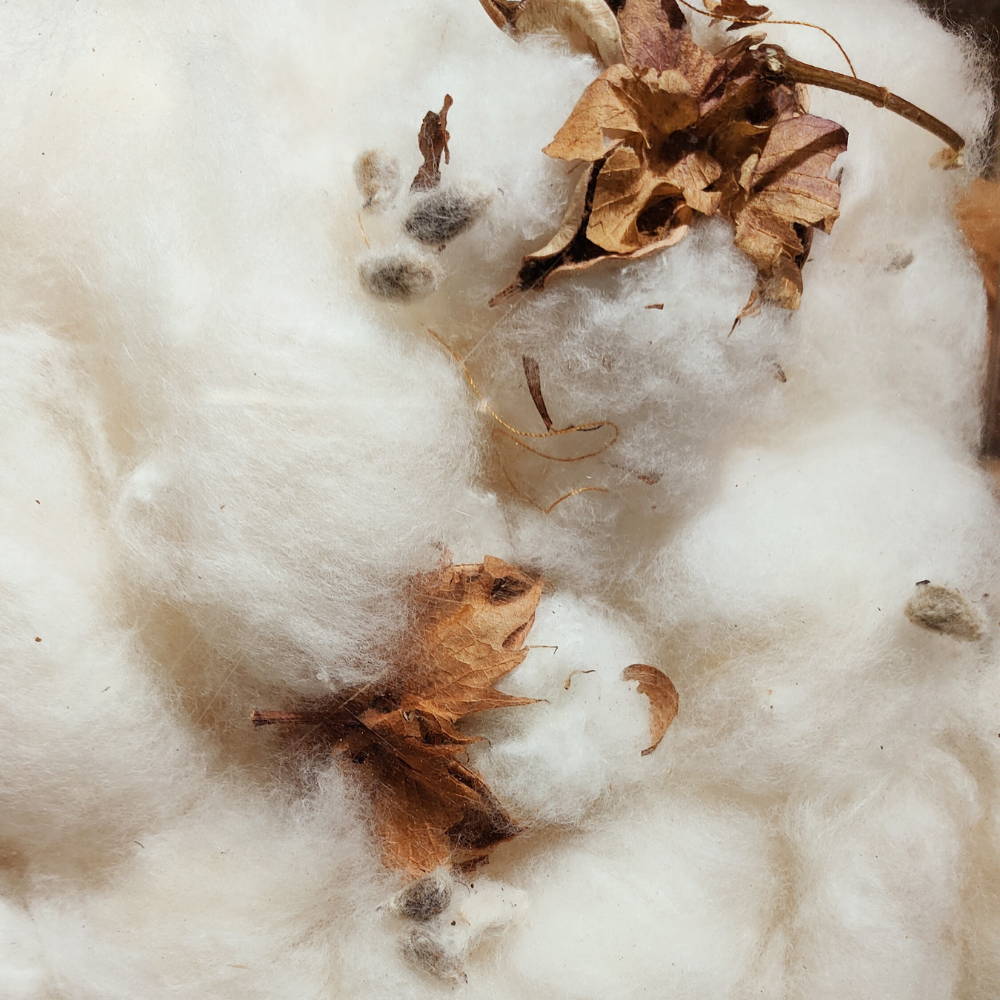 Regeneratively Grown Materials
Over 99% of cotton in Indonesia is imported. We work with smallholder farmers in some of the driest areas of Indonesia — growing rainfall reliant cotton with the indigenous agricultural wisdom of Tumpang Sari. Restoring the health of our soil while providing much needed dry-season income for women.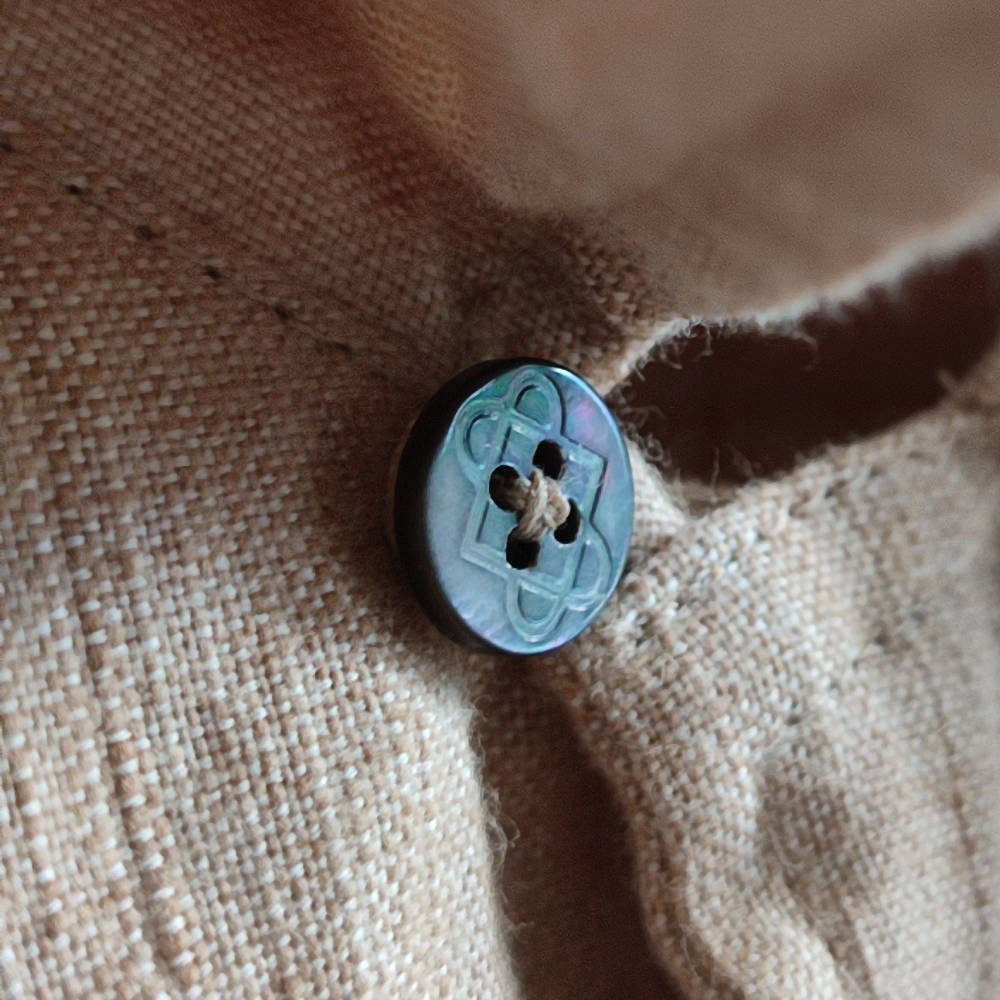 For those materials that we do not yet grow ourselves, we closely work with suppliers that share our values—such as Lyocell made from closed-loop, FSC-certified eucalyptus fibre. Even the little things like our packaging, threads and buttons are fully traceable and uses upcycled materials.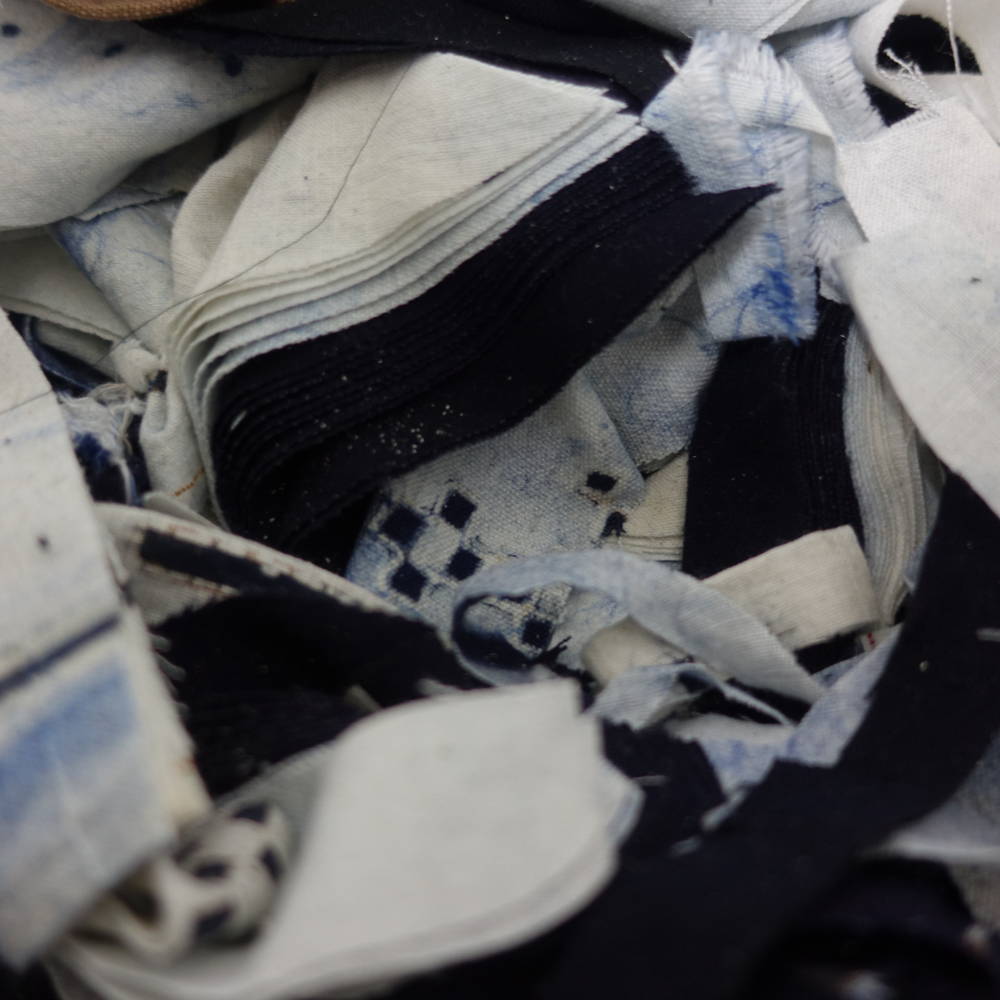 Fashion has a plastic problem. One we're avoiding by using 100% natural materials in all our clothes. Even the hidden ones, like the use of single-use polybags in our entire supply chain. Our packaging is upcycled from our own offcuts and waste threads.
The only exception: The threads we use to sew your clothes. For durability, we opted for fully traceable recycled r-PET threads.
The most sustainable clothes are the ones already in your closet.
We can't live without clothes.
But we can live with fewer, better pieces.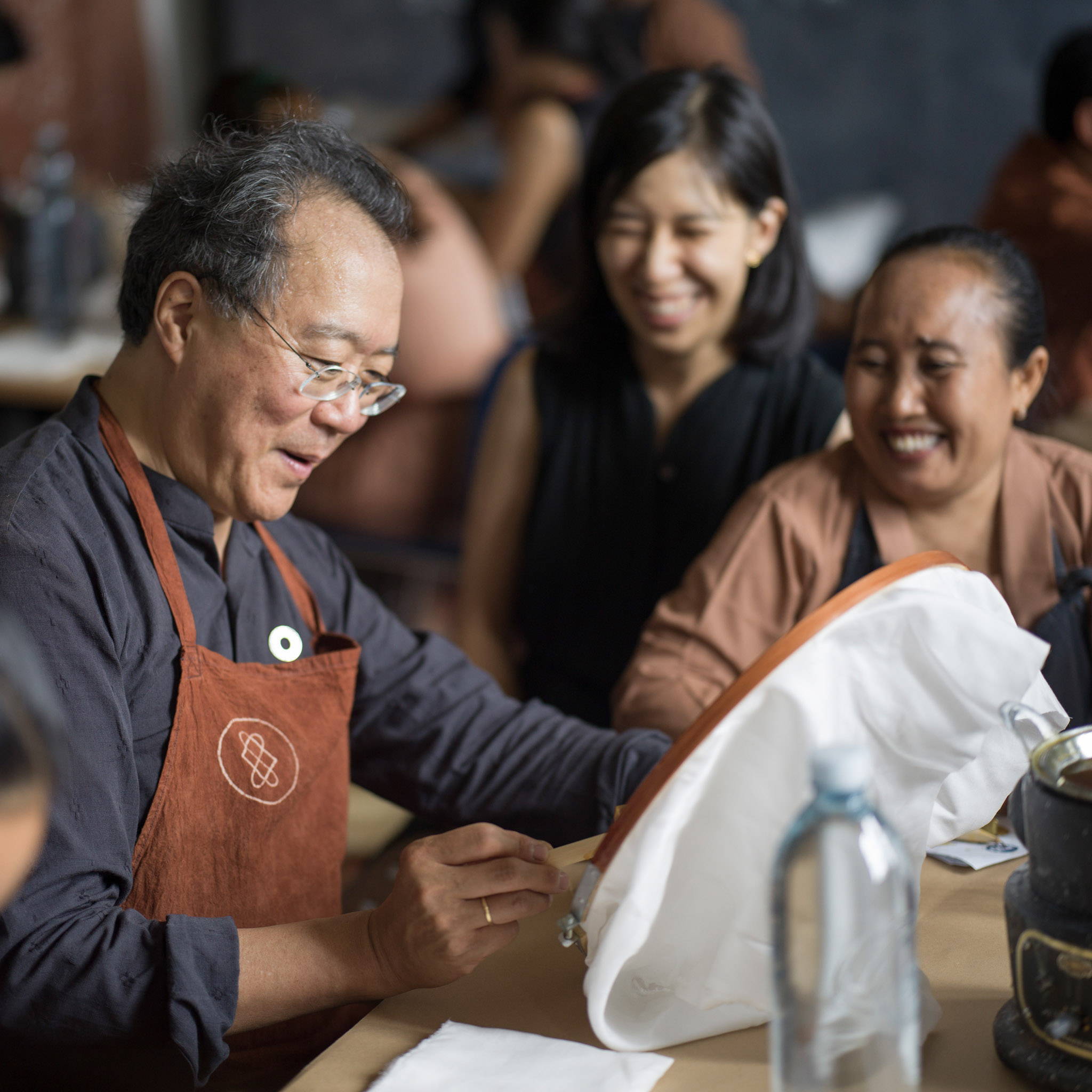 At SukkhaCitta, we put a lot of thought into the design of our pieces, creating carefully crafted clothes that will accompany you for a long time. We don't believe in seasons and see overproduction as one of the root causes of fast fashion's devastating climate impact.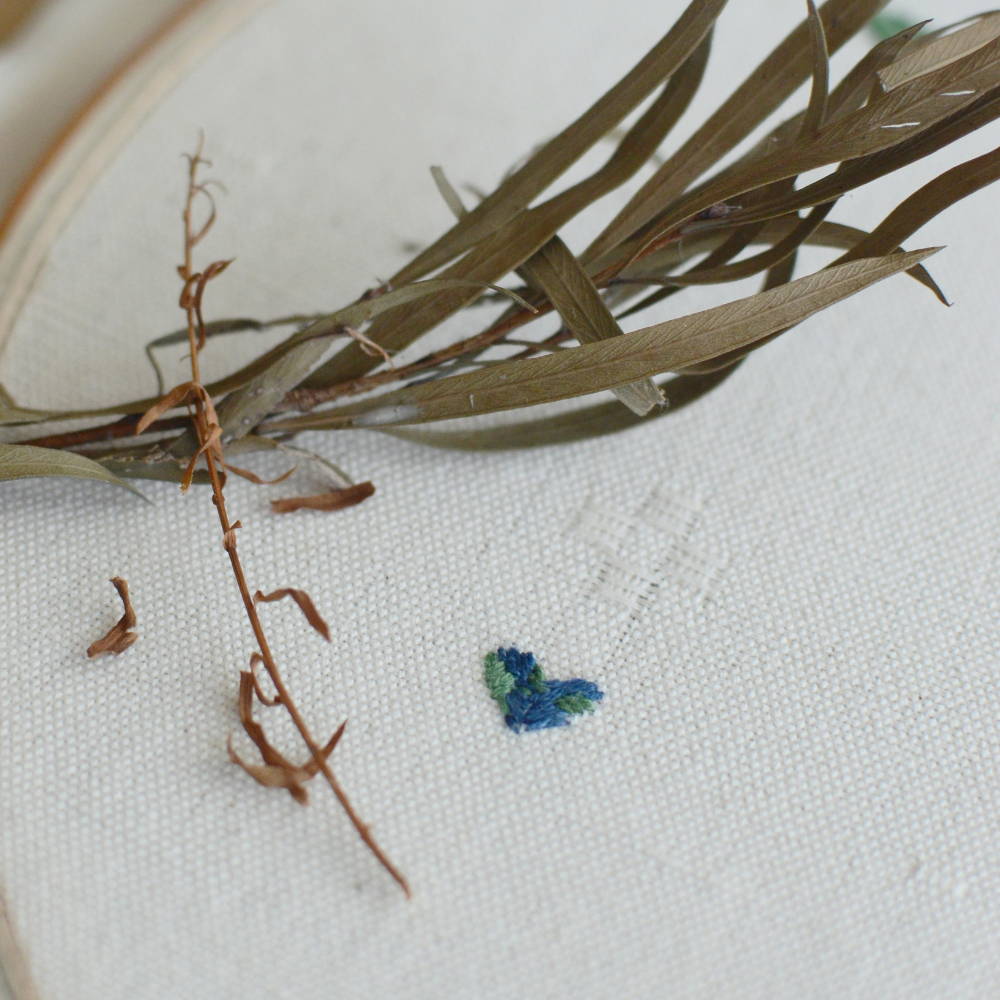 Life is messy, and things are prone to go wrong. When that happens and you tear your favorite pants or shirt, don't throw it away. Send it to us to have it repaired for free! And if you live outside of Indonesia, order one of our Free Repair Kits.
Every second, one garbage truck worth of textiles is dumped or burned.
Less than 1% of it is recycled. That's not just an environmental issue. It's a huge waste of resources. Together with Indonesia's craftswomen, we work hard to close the loop and create circular livelihoods in rural areas.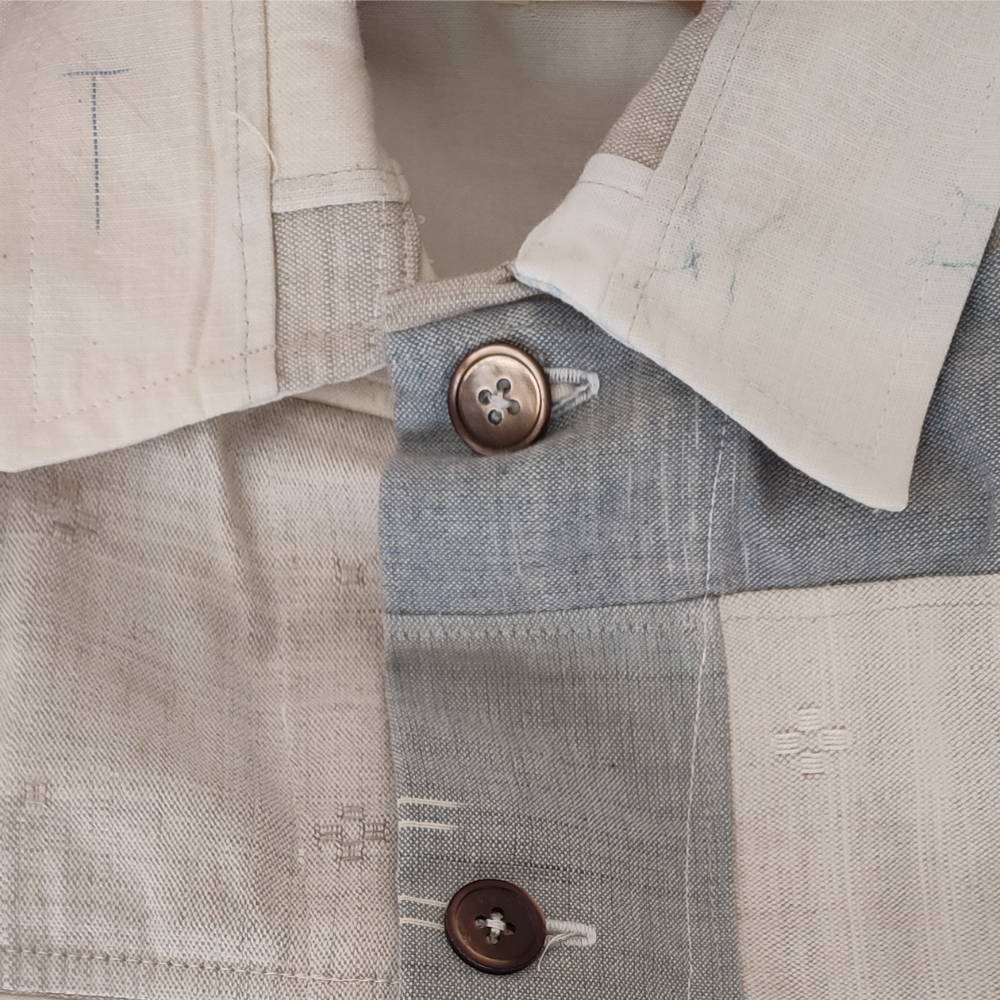 We upcycle 100% of our own offcuts into our #ReMadeRight collections. And even those tiny shreds we cannot turn into products anymore, we mix with old paper and turn them into tags.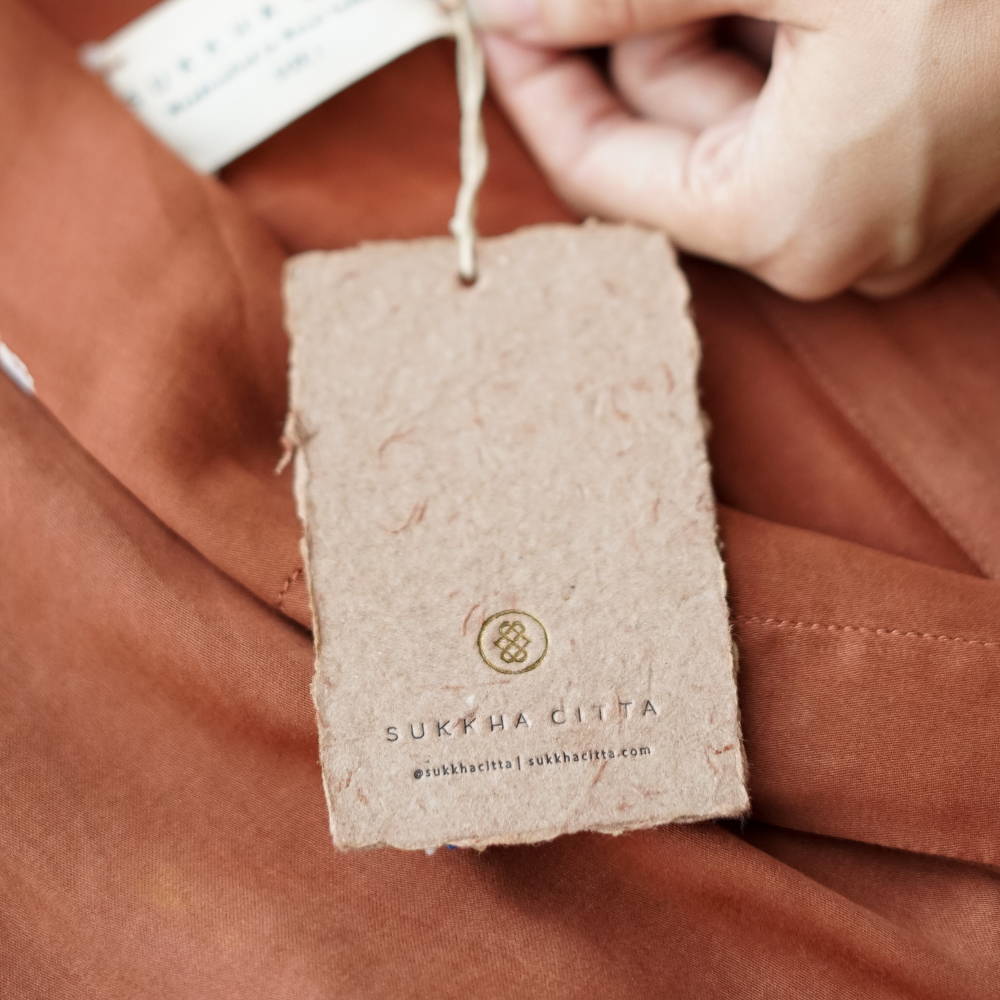 We now take back your old SukkhaCitta pieces, so we can find ways to give them a new life, providing additional incomes for our resourceful seamstresses in Bali.
Your orders are shipped out in our reusable, upcycled cotton pouches. The shipping box is made of 100% recyclable paper and sealed with non-toxic paper tape.
Don't want to receive our recycled collaterals (tags, story cards, etc.)? Just leave a note at checkout.
The fashion industry emits more CO2 into the atmosphere than all of Germany, France and the UK combined. Every year that's equal to the pollution from 456,707,817 cars.
How come it's so much? Because fashion loves fossil fuels—to make materials like polyester, but also to ship products and power factories. Even to make synthetic dyes.
Here are what we do to be part of the solution—creating clothes that actually heal our Planet and be climate positive.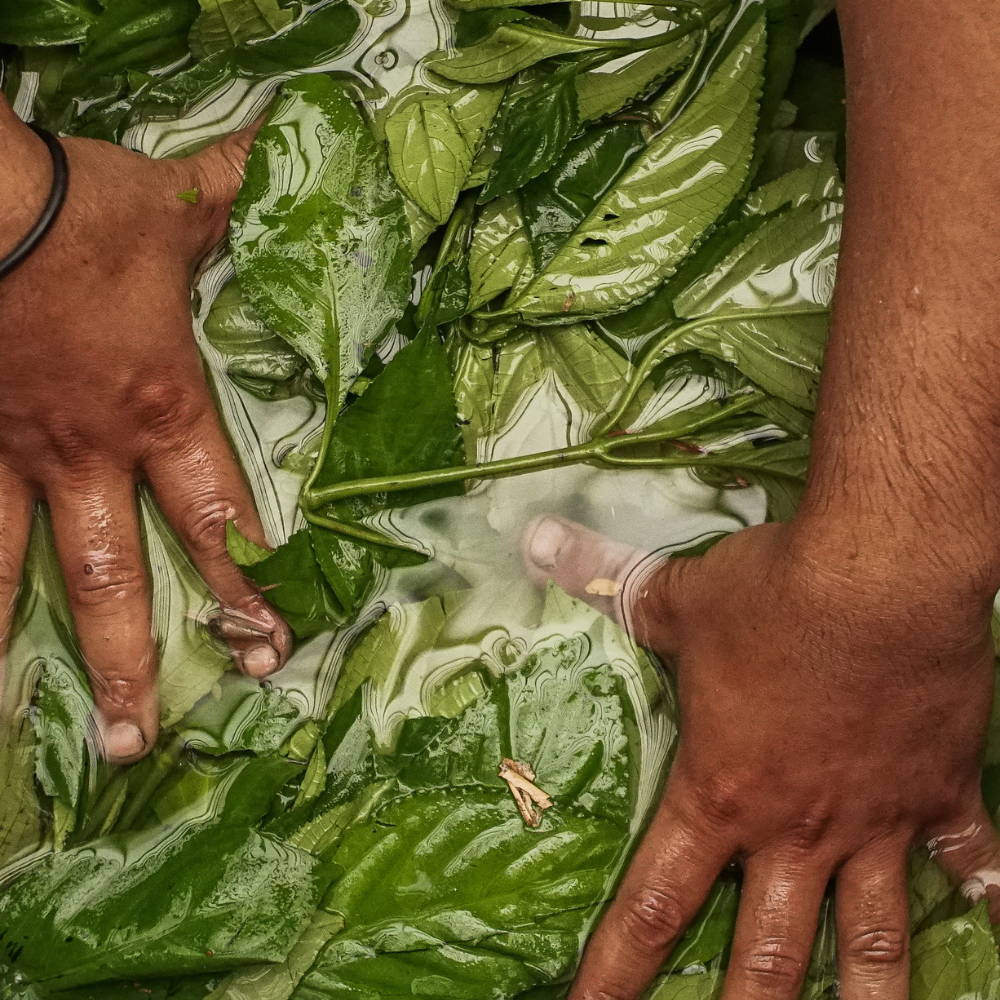 Every day, we work hard to change how your clothes are grown. From the status quo of chemicals and monoculture, to a fashion forest that restore biodiversity and heal our soil.
The work is not easy, to say the least. Right now, we are scaling our Mama Kapas program in some of the driest areas of Indonesia. Bringing life back to degraded soils and creating regenerative livelihoods.
Because doing less harm is no longer enough.
Now, it's time to heal.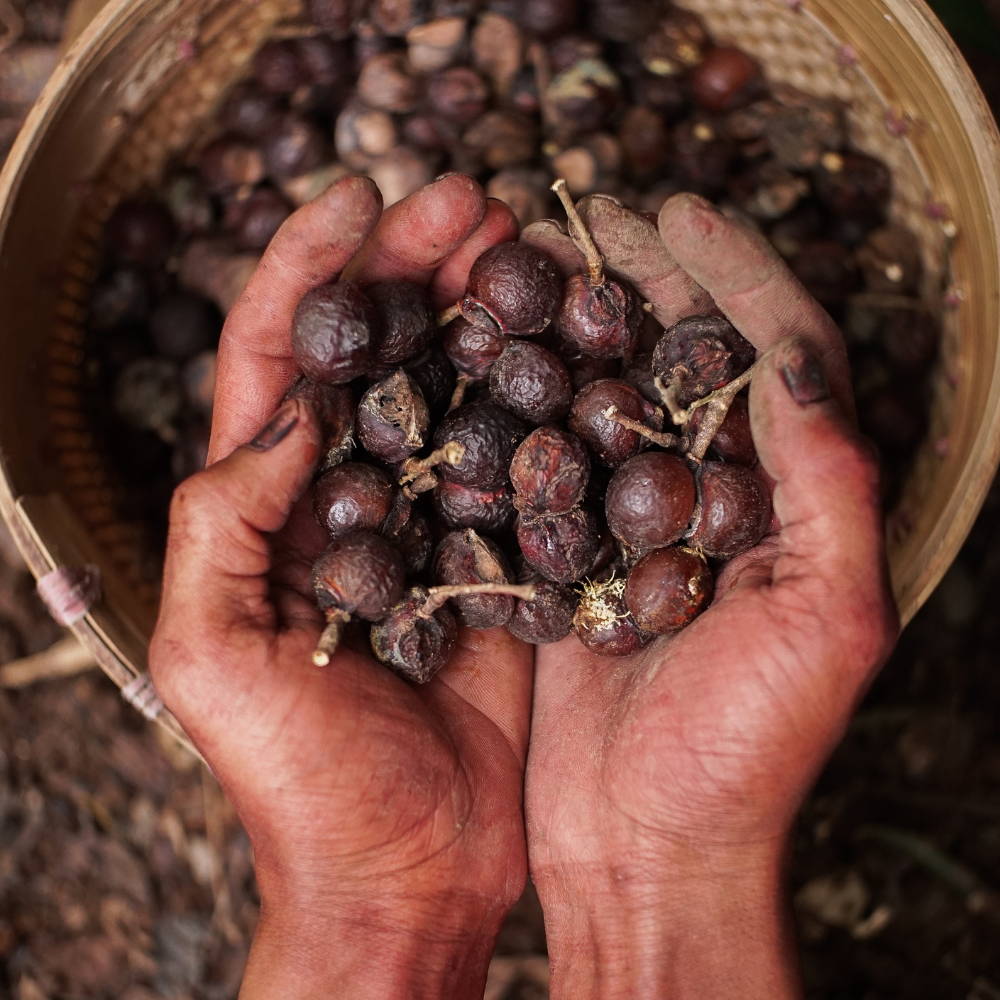 By calculating how much carbon we emit (and where we leak carbon the most), we can tighten up our process and design a more effective program to put that carbon back into the soil.
Nothing gets forgotten. From raw materials and the gas used to power our batik artisans' stoves, to our fieldtrips and shipping, even the air conditioners used in our office.
Then, we will identify how we can reduce these emissions by 90% until 2030 and offset what we cannot.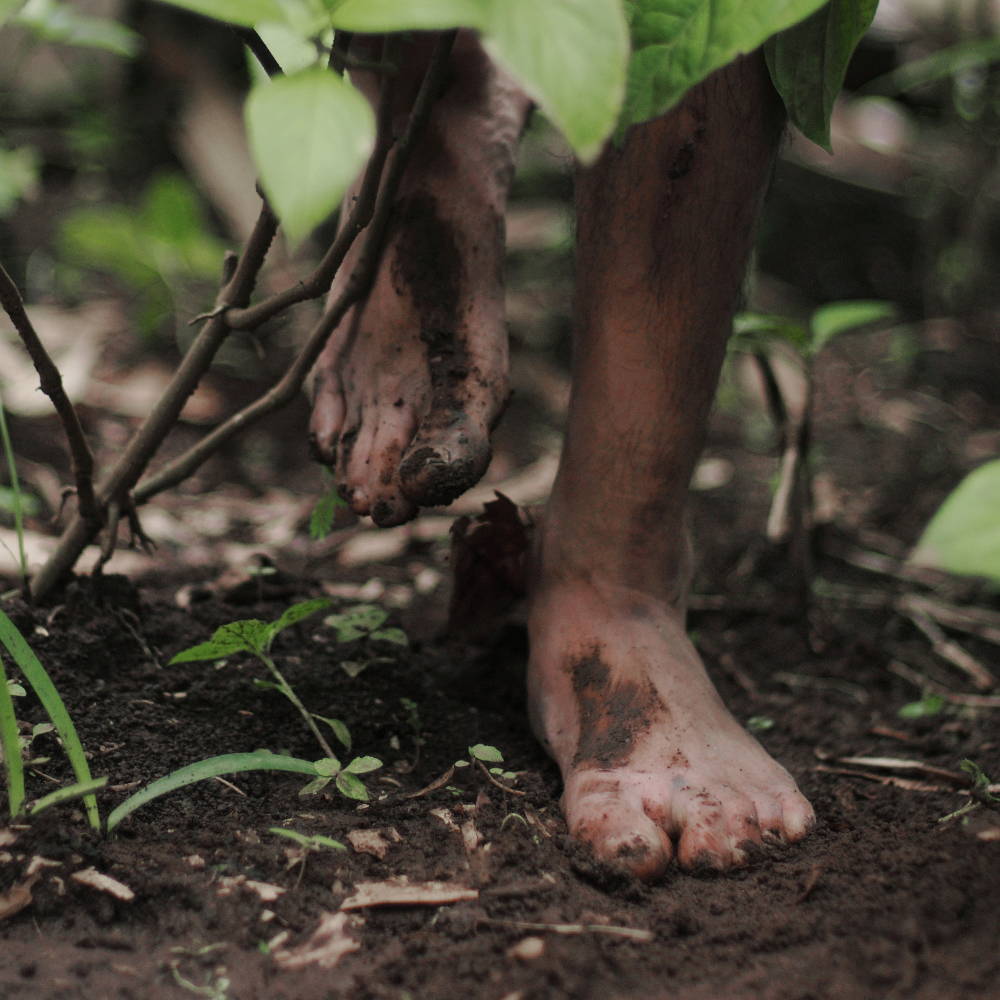 For every purchase, we plant trees in West Timor. And not just any trees. We've gone in the mud to ensure the species is native to the land. Employing only the village communities in reforesting their land.
This targets one of the leading causes of deforestation, gives jobs to thousands of local villagers, and creates a connection between the local community and its recovering environment.
Giving back in manifold and forging a connection between you that will last years and decades into the future.
Farmers. Dyers. Batik artisans.
Master weavers. Seamstresses.
We provide opportunities by elevating existing skills, creating timeless essentials grounded in heritage and positive impact.
30% of Materials Recycled
1,000 Hectares Land Regenerated