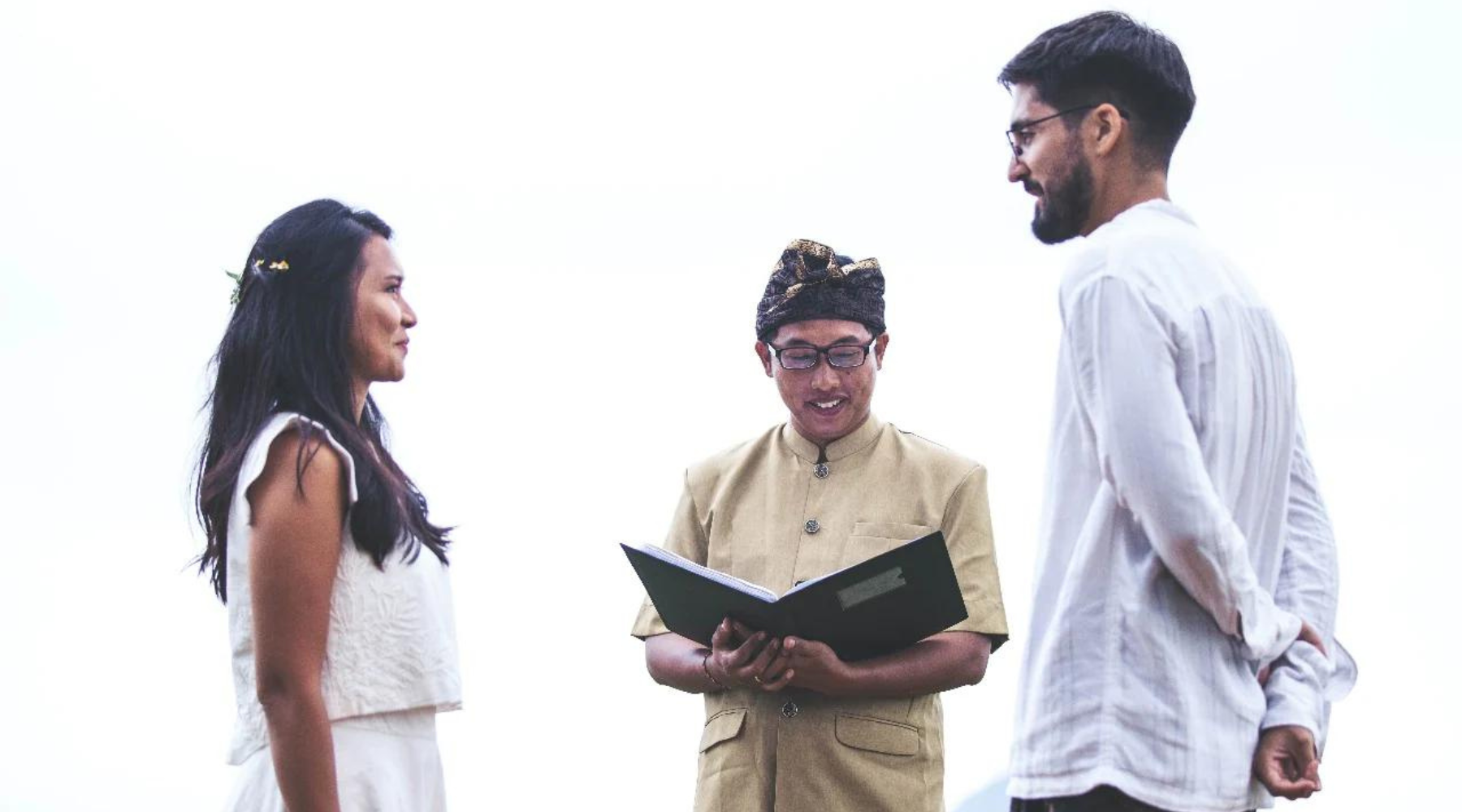 SukkhaCitta (SC): Hi Irma! Could you tell us a bit about yourself?
Irma Astrid (IA): I run a communications consultancy that focuses on sustainability. I work with businesses and organizations that strive to do good, helping them find their purpose, increase their impact and, at the same time, make sure the world knows about it.
I think that the work that I do right now is sort of a manifestation of my passion for the environment. Ever since I was little, I wanted to do something to help. I didn't know what or who to help, but I knew I wanted to do something I felt good about. As I grew older, I got exposed to the amazing forests, oceans and animals of Indonesia and I just fell in love. So, when I learnt about all the negative impact humans have on nature, I decided to begin a journey to find how I could minimise my personal impact and, if possible, contribute to the solutions.
SC: Wedding days are a big thing for girls – where we want everything to be just perfect. What inspired you to focus on sustainability?
IA: Do we really want everything to be perfect? I feel like society has set certain expectations on how a wedding should look like and, well, the idea of that kind of wedding did not seem fun to me at all. I felt that the super perfect wedding was catering to everyone else except for my husband and I, so we decided to do things a little different and make our own thing.
Living in Bali, we spend a lot of time in nature and, as I said before, we try hard to minimise our impact on the planet. So, we kinda just put those two things together and organised a party. A big motivation, though, was to try and show our families, who all live in gigantic cities, a different lifestyle. We wanted them to connect with nature and see how things can be simpler.
SC: Was it difficult to plan a sustainable wedding? What were your challenges?
IA: Actually, no. We found a great venue, East Bali Immersion, which is a social enterprise that's already doing great things in empowering the communities living in one of the most impoverished regions in Bali.. Them, together with the help of amazing friends and organisations like Niskala, BioBus, TRI and, of course, Sukkha Citta made it quite easy to figure out how to do a zero waste, organic farm grown meals, ethically sourced dress, non polluting transport, wedding.
The real challenge, though, was trying to convince all our families that this was a good thing they would enjoy. That presented quite an interesting challenge ;)!
SC: Could you share your biggest learning for those who want to incorporate sustainability for their big day?
It can be done! If you plan with an open mind and embrace the unconventional, everything will fall into place. Also, don't be afraid to reach out to people who are doing awesome things to this planet. Awesome people always want to help!
And remember, at the end of the day what truly matters is that we got to celebrate our special day with the people we love and to be able to celebrate it in our own way, was perfect. Even the two hour rain storm was pretty fun! It felt like we were truly blessed by everyone, including the Earth.
SC: Why do you think #MadeRight fabrics matter in today's time?
IA: Because they have to. We can no longer afford to be mindless consumers. We need to start demanding that everything that's sold to us, is ethically sourced and doesn't harm the environment and people.I think a lot more people are becoming aware of the irresponsibility of companies and this is helping to force a shift into socially responsible businesses.
-
Irma is the creative brain behind For Good, a boutique communication agency for those who want to amplify their social impact. She lives in Bali with her husband and dog.
Interested in making your dream sustainable wedding dress a reality? Head over to our Wedding section!