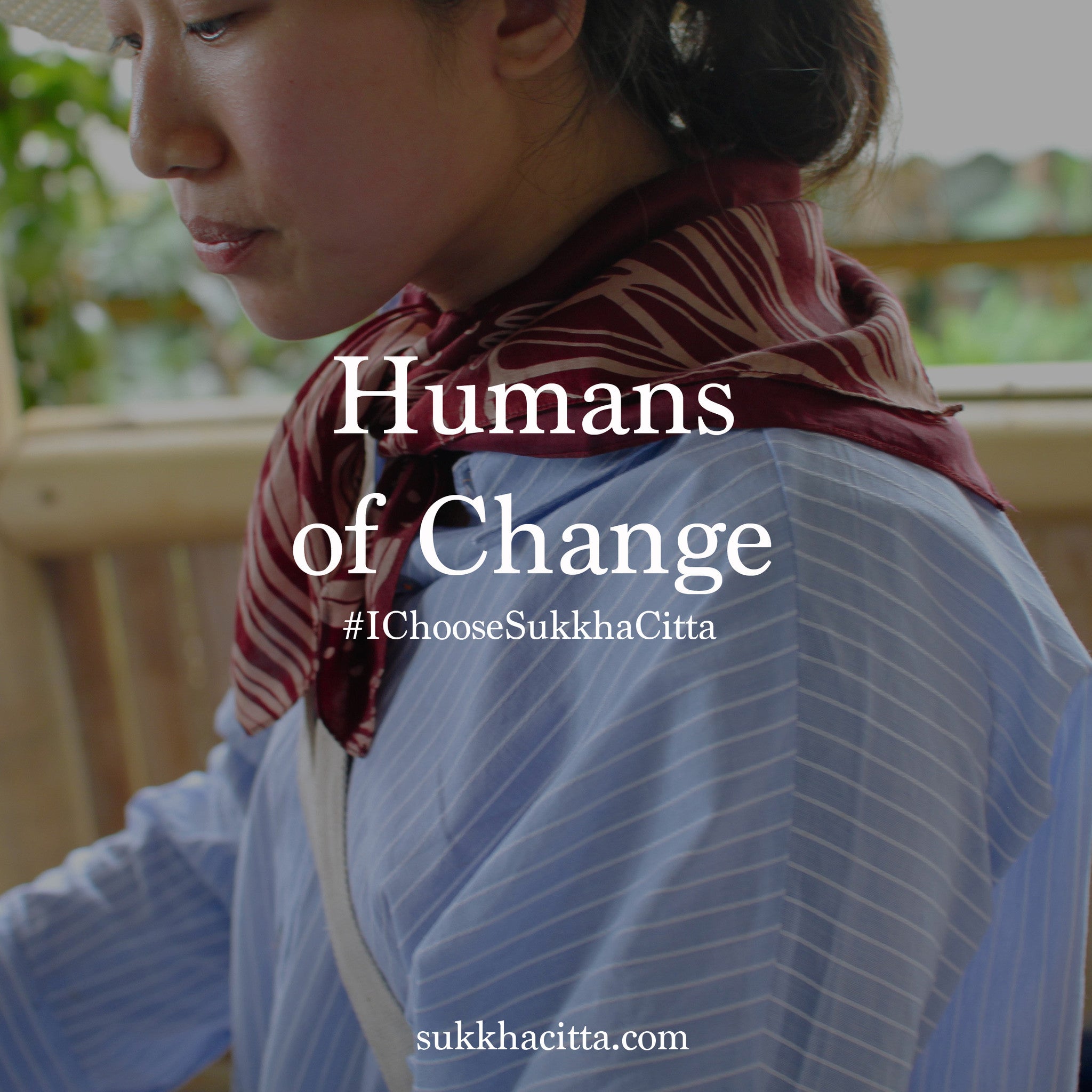 SukkhaCitta: Can you share the story behind Blueboots Farm? What drove you to leave your engineering career dream to build an organic farm?
Samantha Gunawan: Success to me has been the idea of having a high-status career, working for the big companies with big name and big salary. Upon graduating from university with a degree in Industrial Engineering, I decided to take a small break before starting "real work" by interning at Javara in Indonesia. This experience gave me an insight to the common practice in the agriculture industry in Indonesia - and what could be improved. I became passionate in learning about sustainable farming, knowing alternative ways to grow our food that does not harm the environment or the people involved. This was the dawn of the Blueboots Farm, just a girl with no experience and no knowledge but a desire to learn.
Can you share about the struggle you encountered as a new girl in the industry? What kept you hustling in tough times?
SG: My initial struggle was working with a local community in the area of Bogor. Firstly, the farmers were all male and they were not used to having a woman as a leader. Secondly, the community used my inexperience in farming as an opportunity to increase prices for labor and supplies. Growing food was definitely hard not because of the plants, but because of these social issues. It was a tough wake up call that I still had alot to learn to make this work.
What kept me going was the fact that I could not stand thinking that I was losing to the system. Every time I thought of quitting, there was always my family and friends who supported me and reminded me to think of solutions instead of dwelling on what was not working. It also helped that I had this conviction to prove that a city girl can get down dirty and get things done.
Now that Blueboots is up and running - how have your values changed?
SG: After first-hand encountering the difficulties and challenges in growing food in an eco-friendly way, I developed an appreciation to honest food ingredients and products. I now understand why organic food is more expensive and harder to find. Now, every time I see food I see the effort, the labor, the humans who were involved in growing and processing it. This made me realize the importance of getting the message across to our communities that food is not mere indulgence - but it is a testament of how we live. 
What do you wish to say with each of your produce?
SG: I want them to remind us to be grateful, for the Earth to provide us with nutrients and teaching us that everything takes time. Nothing good comes instantly.
What does happiness mean to you?
SG: Happiness means being satisfied with where you are, and it has nothing to do with what you have! If in every situation, good or bad, you feel at peace then you're successful. I feel happy when I look back and be grateful for the things I have achieved and impacted the people and environment around me, no matter how small. 
-
Samantha is the founder of Blueboots Farm. She likes to get her hands dirty and grow her own food. She is currently cooking up an initiative to reconnect urban dwellers in Jakarta to their food.