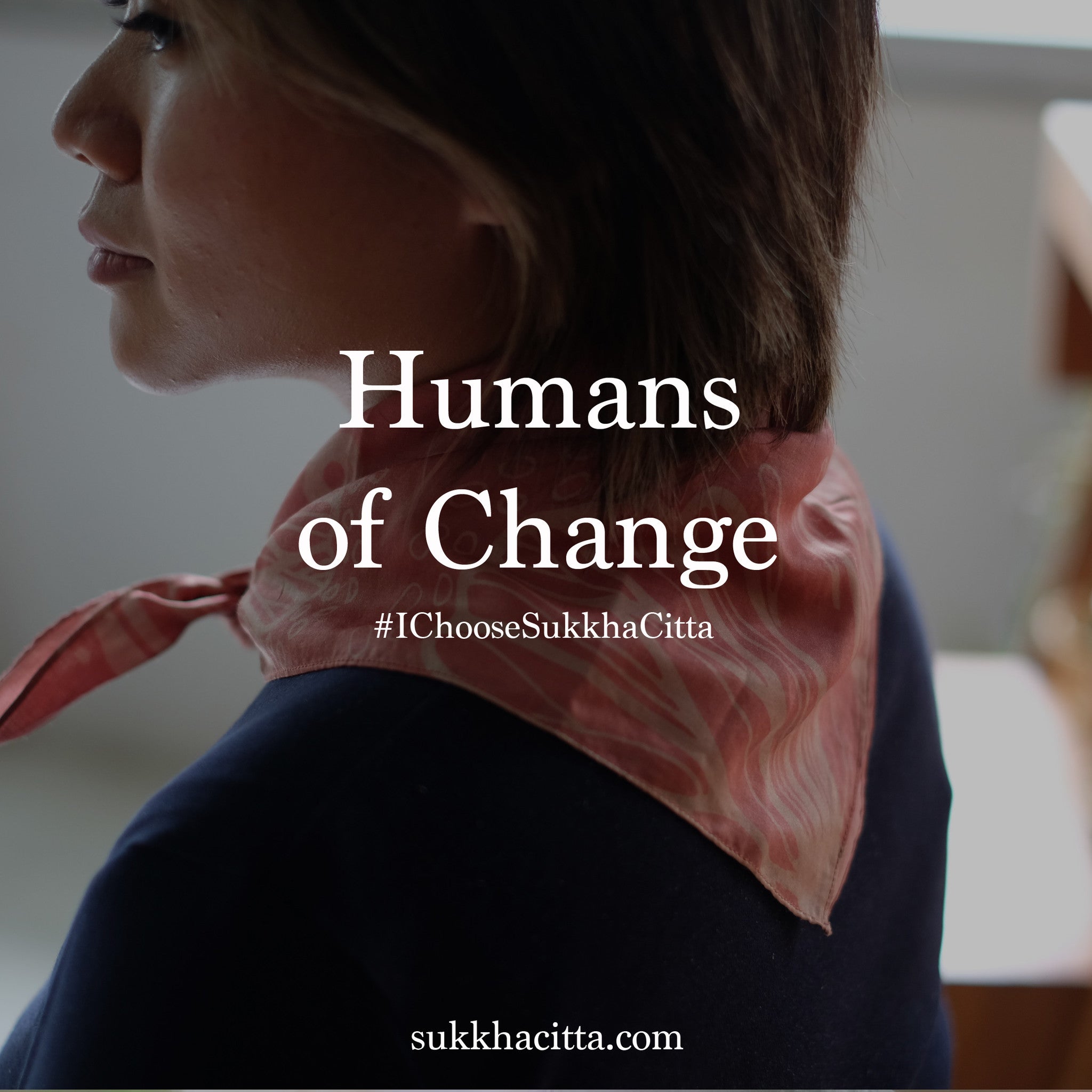 SukkhaCitta: You used to be working in one of the most prestigious interior design firm in the US. Can you share the story of what success meant to you then?
Santi Alaysius: Back then, being successful meant graduating best in class, followed with an amazing career and a life of comfort and luxury. Shallow? Yes, but I was young, the economy was great, and the optimism was intoxicating. I got a job secured even before graduation, everything went smoothly according to my plans for 4 years until the financial crises hit the US. Suddenly, everything seemed bleak; pessimism and depression filled the air. This was the turning point in my life. As everything I thought I wanted crumbled, I knew I needed change. That's when I decided to go back to my birth country, Indonesia.
Can you share the hardship you encountered as you strive to establish your new identity as a young designer in Indonesia? What kept you going?
SA: From the moment I was back, I was angry at everything in this country. Nothing seemed to be going right in my eyes. I cried for the whole first month, then one day I woke up and decided that change doesn't just happen automatically - it starts with you. Nothing is permanent, because you have the choice to change the meaning of an experience. If you want things to be different, then be it! Don't expect others to do it for you while you just go with the flow.
This realization brought me to question the idea of success and happiness that I have been pursuing for decades. It dawned upon me that this definition was not truly mine. Now, I have to think for myself what makes me happy, what do I want to achieve in life? This may sound cliche but it fundamentally changes all notions of why you do what you do. Redefining your identity is not easy, in fact it was my biggest struggle, but I feel that it is something everyone has to answer for themselves at one point in their lives.
My family and loved ones kept me going through this. They supported me even during my darkest times, cheering me to always look ahead and plan the future instead of sulking in the past. They made me realize that the past is the past, you cannot change it but the future depends on what you do now. They gave me the courage to pursue what matters to me.
one of Domisilium Studio works
Now you are a well known designer in Indonesia. Have your values changed? 

SA: Yes! Now, I believe strongly in the sense of community and positive collaboration rather than before, where the individual achievement is the focus. If you create something positive within a community, you will find an amazing ripple effect that contributes to positively to our world.

What does happiness mean to you? 
SA: I realized that as an individual, we are responsible for our own happiness not anyone else. Material success used to be the prerequisite for happiness to me. Now, I find it in the simple act of being comfortable with yourself, accepting things as they unfold instead of forcing your will, and being healthy. Ultimately, the purpose of life is to seek for balance. It does not arise from what you own, but how you feel about what you do.


Aside from designing Indonesia's most creative architectural projects, you have taken up making your own nature-based personal care! What do you wish to say with each of your design or each of your potion?
SA: We live in the age where homogeneity triumphs over originality, but we are not all the same. Nothing should be judged merely by functionality, devoid of color and thought. That's why I put in so much thought into my creation, no matter in the space I designed or in each of my potions. I hope that whoever ends up using them will feel at ease with themselves, embracing their uniqueness and originality.
-
Santi is the principal of Domisilium Studio, an emerging creative-driven interior design studio based in Jakarta, Indonesia. When not leading her purpose-driven team, she loves to spend time with her family and cat, or being an urban witch doctor.