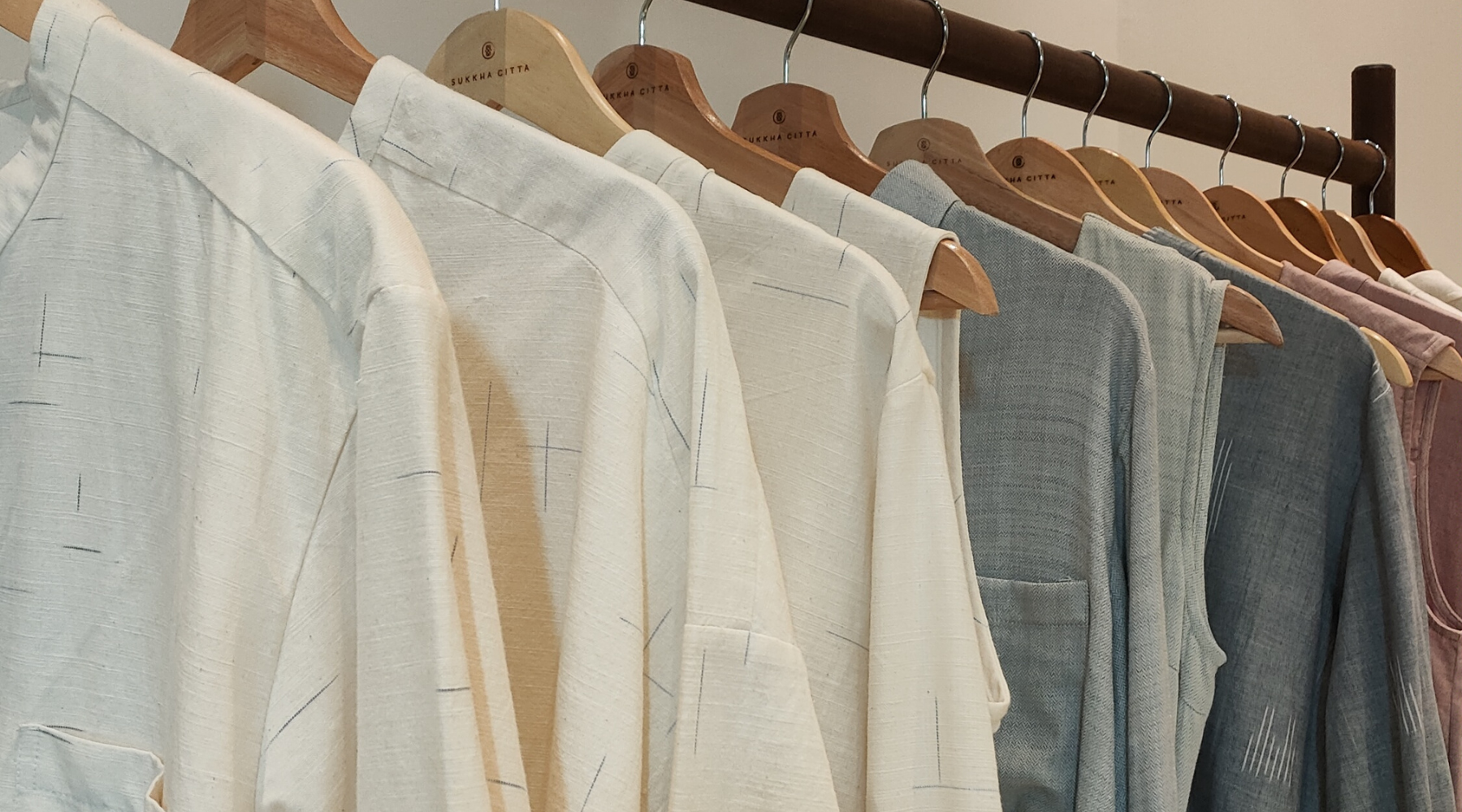 Let these five points be your decision-making guide to creating the fewer, better wardrobe.
Get to know your style.

Start by reflecting on what you wear most on the daily. Do you like wearing clothes that have a relaxed fit? Or do you prefer pieces that are more tight? Once you know and pick your silhouette, you can see whether you prefer wearing regular t-shirts or tops that are more form-fitting.

Plan what you want to buy.

See whether the purchases you want to make are based on actual necessities or pure desire–if it's the latter, don't go for it! Once you plan out your purchases based on necessities, you'll find what your priorities are, which will impact you better in the long run.

Invest in quality.

If you get the chance to touch the fabric before purchasing, discover whether the weight of the material is sturdy enough for movements and activities that suit your lifestyle. Look for natural fabrics that feel soft and airy so as not to damage your skin. Think about the cost per wear of the piece while considering its material quality and style versatility–can you wear this piece often for multiple occasions?

Choose pieces that will work with your existing wardrobe.

Going outside of your comfort zone to experiment with some new styles is of course a great idea! But keep in mind whether there is a potential long-term value in it, too. Can you find ways to make these new pieces work with existing pieces in your wardrobe?

Only buy it if you really love it.

And not just in the moment – but you can find it in your heart to love it over and over again, for as long as possible. You should love what you wear.
Needless to say, curating your own capsule wardrobe requires a lot of thinking–and that's a great sign that you're really being mindful of your purchases and the clothes you wear. 
We'll end the this guide with a few tips on curating your capsule wardrobe with our Icons and Fresh From the Farm pieces. 
Set your own favorites from the

Icons

and let those be the foundation of your look.

Choose from any of the

seasonal pieces

that can be paired with your selected Icon(s) for your daily looks, so you can rotate your style and generally have fun with it!

Remember to think about your existing wardrobe. Find pieces that work well with your style, because comfort is important. How you feel in your clothes matter.