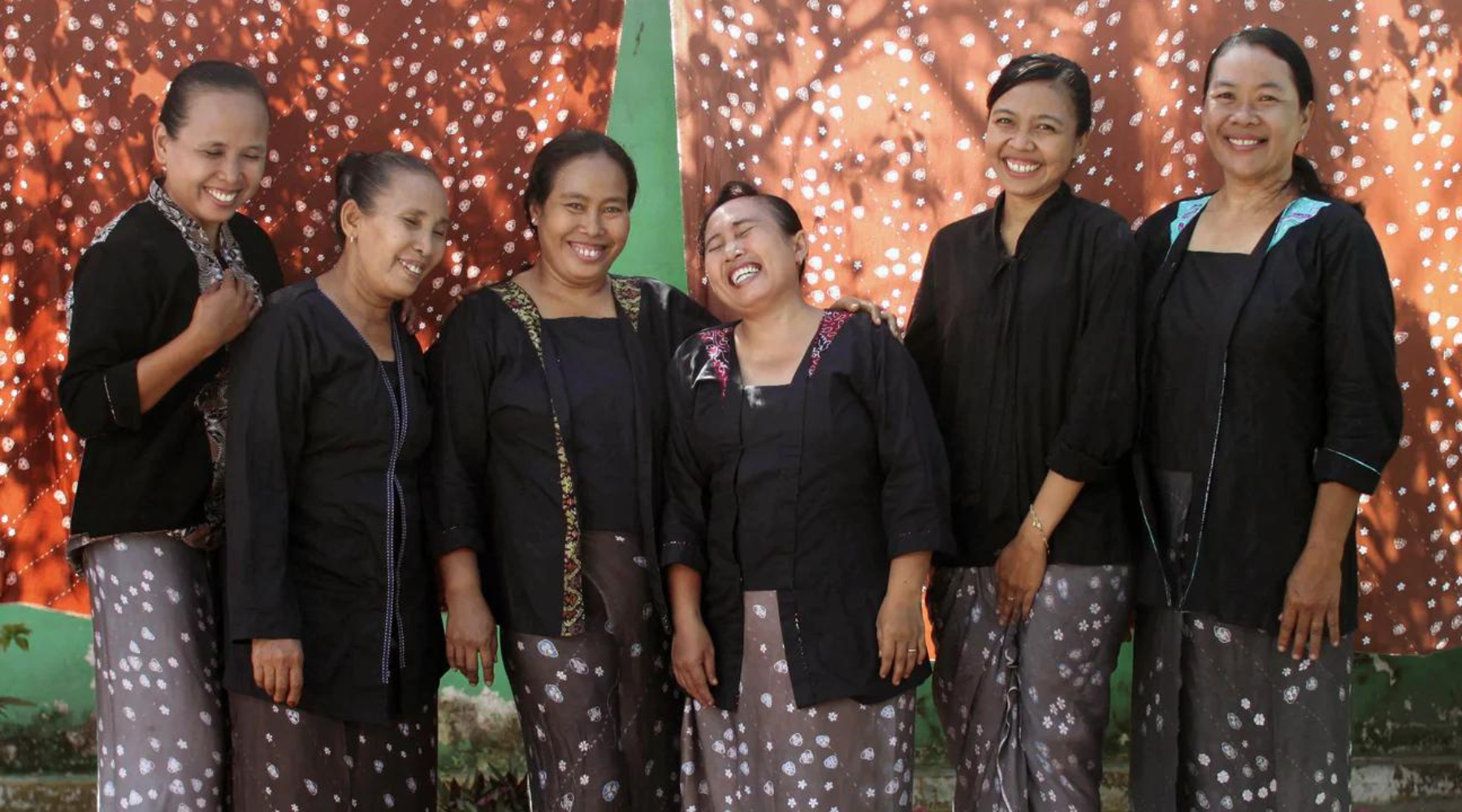 Ideas are something really fragile. They need time to develop and grow; to be nurtured and protected. Against those who doubt us and call us crazy but, also against ourselves, our fears of failure, of not being good enough.
Over the last 5 years, it was your amazing support, your encouragement and the stories you shared, that gave me the strength to push on when things were hardest.
With 90% of companies failing within their first 5 years, this is a milestone we don't take lightly. By standing with us, you shielded the tiny spark so it could grow into a flame, bringing light and hope where once was only darkness.
So today, at the end of our birthday month, I wanted to take a few moments to look back and celebrate all the things you've allowed us to do.
Because as a social enterprise, you make our work possible. Each #MadeRight choice creating a ripple effect of change in our villages and beyond. 
Because of you, we were able to fund $32,000+ in microgrants for women entrepreneurs, increased incomes by 60% and reached +1,482 lives, 80% of which are women.

Before SukkhaCitta, most of our Ibus were isolated, invisible. Working from home in villages far from bigger cities, it was easy for middlemen to exploit them. Perpetuating an unjust equilibrium without us even knowing.
Today, our Ibus lift each other up. Paying it forward and becoming multipliers of change for other women and their families:

Environmentally, we've focused on raising awareness on the conventional extractive practices in the fashion industry that degrades our Planet. From polluting chemicals being used to color our clothes to plastics hidden in what we wear.
But with the climate crisis happening faster than we thought, we felt the imperative to go beyond sustaining to actively repairing. It created a desire to make clothes that actually contribute to the healing of the planet.


Sustainability is no longer enough. Now more than ever, we need to regenerate and repair with everything that we do.
And it starts by changing how our clothes are grown.
To date, we started regenerative farms where we grow our own cotton and plant dyes. Going beyond 'organic', we replenished 6ha of depleted soil and restored its ability to absorb CO2 from the atmosphere – by growing your clothes!
It's a concept called regenerative agriculture and is one of the most promising solutions to the climate crises. Along with scaling our upcycling and reforestation efforts (and a few other still top-secret ;)) projects, it's how we make sure that the growth of our impact doesn't hurt the planet.



Because of you, we avoided +25 tons of CO2, 1.2 Mio. lt of toxic waste water and over 10,000 plastic polybags – and are now crafting clothes that actually heal the planet.



But there's more.
We're also highlighting how because of you, young women are able to sustain her tradition.
One of the first things I noticed when I was doing my research was how old most of Indonesia's craftswomen are. Unable to compete with the low prices of digital and screenprinted fabrics, most artisans choose not to continue their crafts.

But without regeneration, how can our culture survive?
Through Rumah SukkhaCitta, we are changing that. Providing education to women in rural Indonesia so she can continue her heritage while lifting her family from poverty.

Because when we lift a woman, she lifts her entire community along.



To date, we've funded 4 craft schools, given 36 scholarships, and halved the average age of our Ibus - a true measure of successful regeneration.
If the last 5 years have taught me anything it is this: We can choose the future we want to live in. Every small choice creates enormous impact - from changing the lives of women, to regenerating our Planet, to sustaining indigenous cultures for a truly sustainable development.


When we choose positive change, we see the world a new. A canvas of hope and possibilities of what could be.

They say stars shine brightest when the night is darkest. Together, let's leave the world better then we found it.

Will you join us?
Your nerd who cares,
D