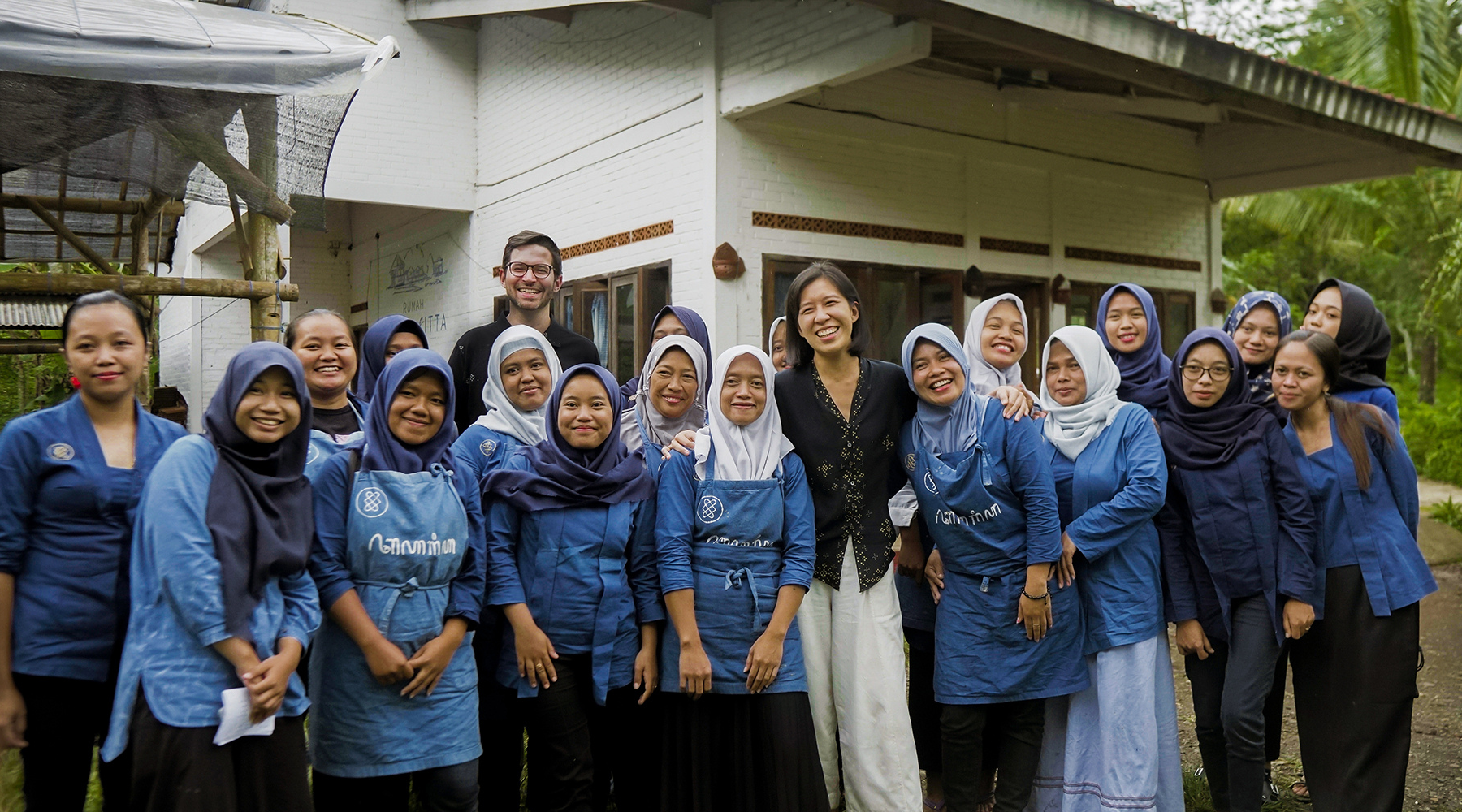 As we celebrate #7YearsofChangingLives, things have never felt harder. Yes, we did achieve some major milestones – yet the last 12 months have also left me feeling drained and full of doubts.
From the challenges on the ground scaling our Mama Kapas program to the East of Indonesia (read more on the unexpected culprit on our previous blog). To working with a bigger team and seeing how mistakes can get multiplied. And of course the uncertainties this year holds for most of us.
The truth is, taking the path less taken involves many sleepless nights. Weathering failures and the hardships of making unpopular decisions. Spending hours and days to figure out things you've never done before. Mentally going from 'I got this' to 'Who am I to do this' in the blink of an eye. 
But through it all, I learnt that what truly matters is not what happens or what others say. It is what you choose to do with the setbacks that will inevitably come your way.
Choosing to believe in yourself, not the inner voice of doubt and hurt.

Choosing to learn from your failures, not to be defined by them.

Choosing to keep showing up the next day, again and again.
Ultimately, your dreams of making the change you wish to see in the world need to be bigger than your fears of things going wrong. Because they will. And sometimes, that's not a bad thing.
Growth is not a straight line. Sometimes, what feels like moving backwards is really carrying us forward. 
What feels like going in circles is really bringing us towards the center, to a deeper sense of purpose.
To play the long game, you need to be okay with the ups and downs of the journey. To choose to be grateful, realizing you get to do this. For the opportunity to change so many lives. To give women in Indonesia's villages a voice.
Thank you for walking this bumpy path with us. Having you by our side is making all the difference.