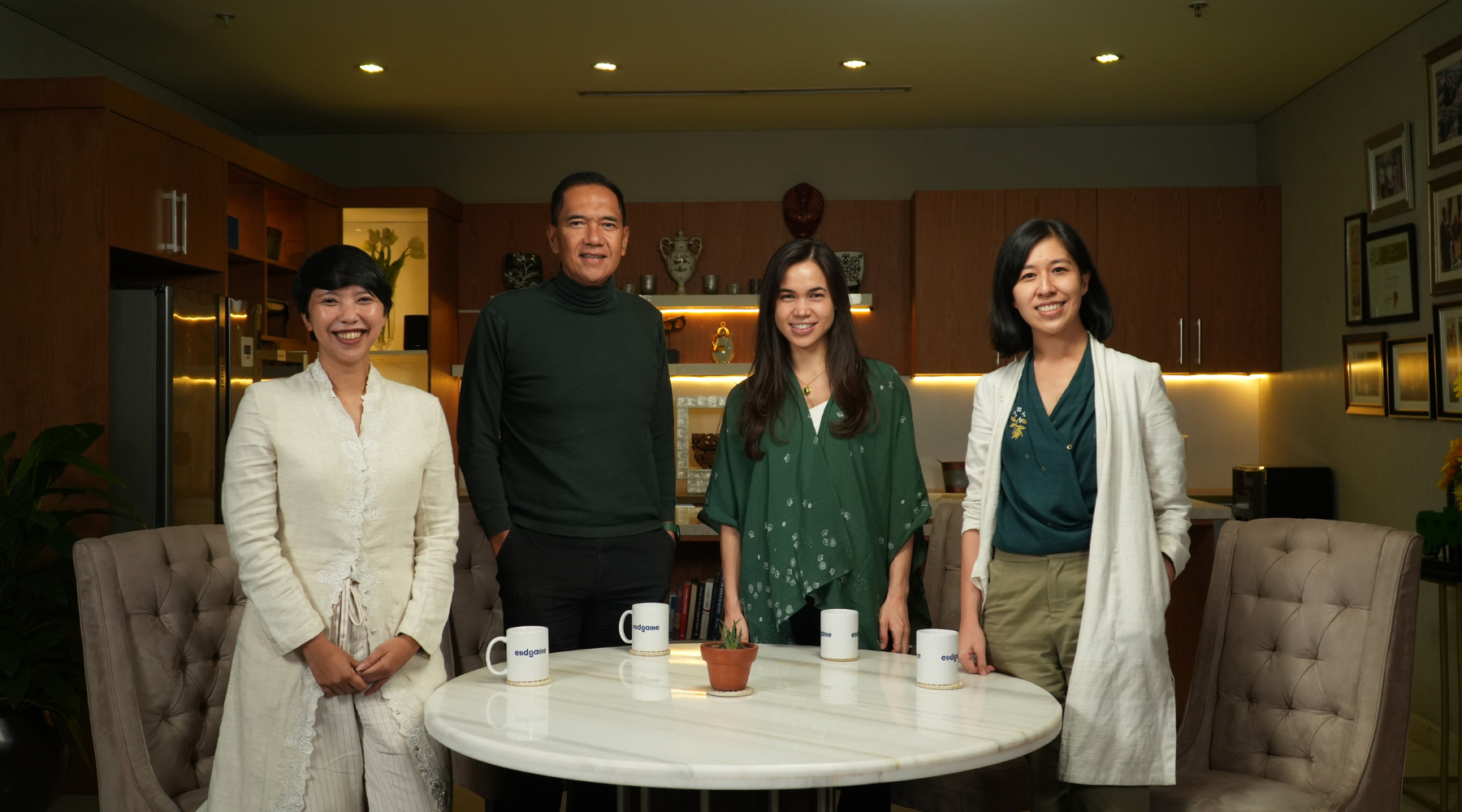 This is the second time Denica joins Endgame with former Indonesian Minister of Trade and visiting scholar at Stanford University, Gita Wirjawan. On this occasion, she accompanies Tanah Lee Sullivan, Head of Sustainability at GoTo Group, and Gita Syahrani, Head of Secretariat at Lingkar Temu Kabupaten Lestari (LTKL), to unravel the discourse around sustainability, which often gets lost in translation.
You can find more notes from the episode here. 

When talking about sustainability, the goal of reaching net zero is often only associated with lowering carbon emissions at the higher levels of the supply chain. Whereas the true costs of our material footprints are often forgotten. The costs of depleting our natural resources for supplies and production are less noticeable than the daily carbon emissions we release from transportation and consumption. 
Addressing these hidden tiers in the supply chain and realizing the externalities that come with the rise of capitalism should allow us to take a step back and reflect. Reflect on how we can turn things around and aim for balance. Taking from our earth is fine as long as we know how to give back.
All the three ladies are wearing #MadeRight. 

Tanah wears the SERIBU BUNGA Sylk Throw in Indigo Forest (left); 

Gita wears the KAPAS Tumpang Sari Kebaya (middle); Denica wears the KAPAS Nomad Coat and one-of-a-kind RANUM Wrap Top (right)
We don't need to look any further to find the best solutions, because they already exist. By turning back to what our ancestors have done and hitting that slow button in our increasingly fast-paced world.