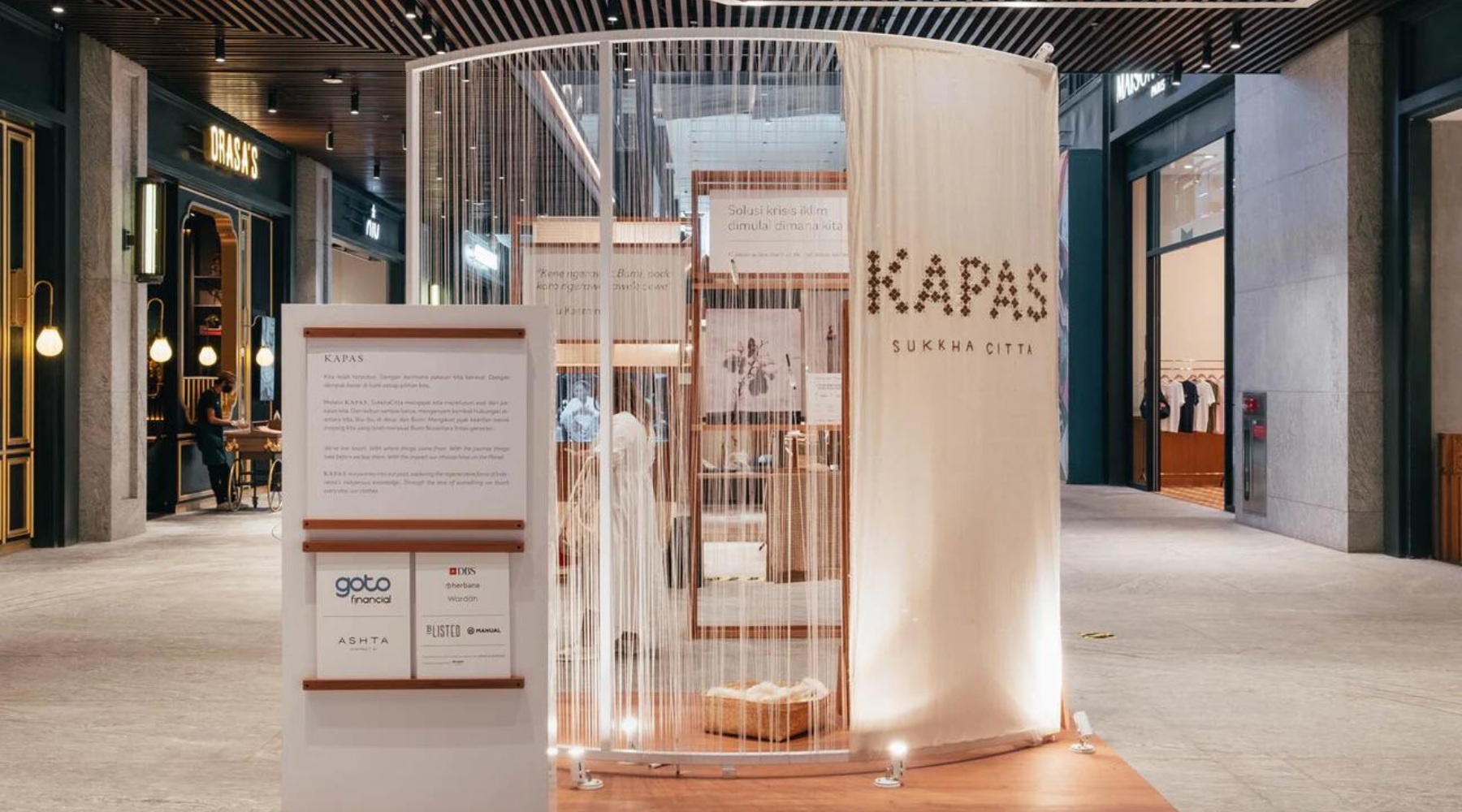 We've lost touch. With where the things we buy come from. And the true cost our choices have on the Planet.

2 years ago, we took a chance. Taking traceability in fashion to a whole new level by growing our own organic cotton.

Changing how clothes are grown, from monoculture to regenerative farming to restore the soil's ability to absorb more carbon from the atmosphere. All while providing sustainable livelihoods to indigenous women farmers in rural Indonesia

This past month, we've showcased this farm-to-closet journey in an interactive exhibition in Jakarta, KAPAS - made possible with the kind support of GoTo financial and Mokapos.
I couldn't be more excited to see the response, from our global community, private partners and several ministries here in Indonesia!



The KAPAS Exhibition was open from 15 April to 15 May 2022 in ASHTA District 8 - taking visitors on the journey behind their clothes, from farm to closet.
Besides showcasing the process of turning raw cotton into threads, we also talked about the climate impact of conventional cotton farming. 
We were honored to welcome Minister of Education,
Nadiem Makarim, at KAPAS.
As well as Minister Teten Masduki of the Kementerian Koperasi dan UKM Republik Indonesia
Our KAPAS collection marks the first step in our journey to make clothes that contribute to the healing of our planet. Leveraging traditional wisdom we grow cotton and dyes in ways that empower local smallholder while binding CO2 from the atmosphere in the soil.
Now our focus lies on scaling this important climate solution right under our feet, from currently 20ha to more than 1,000 over the next 5 years.

So stay tuned and learn more at sukkhacitta.com/kapas.