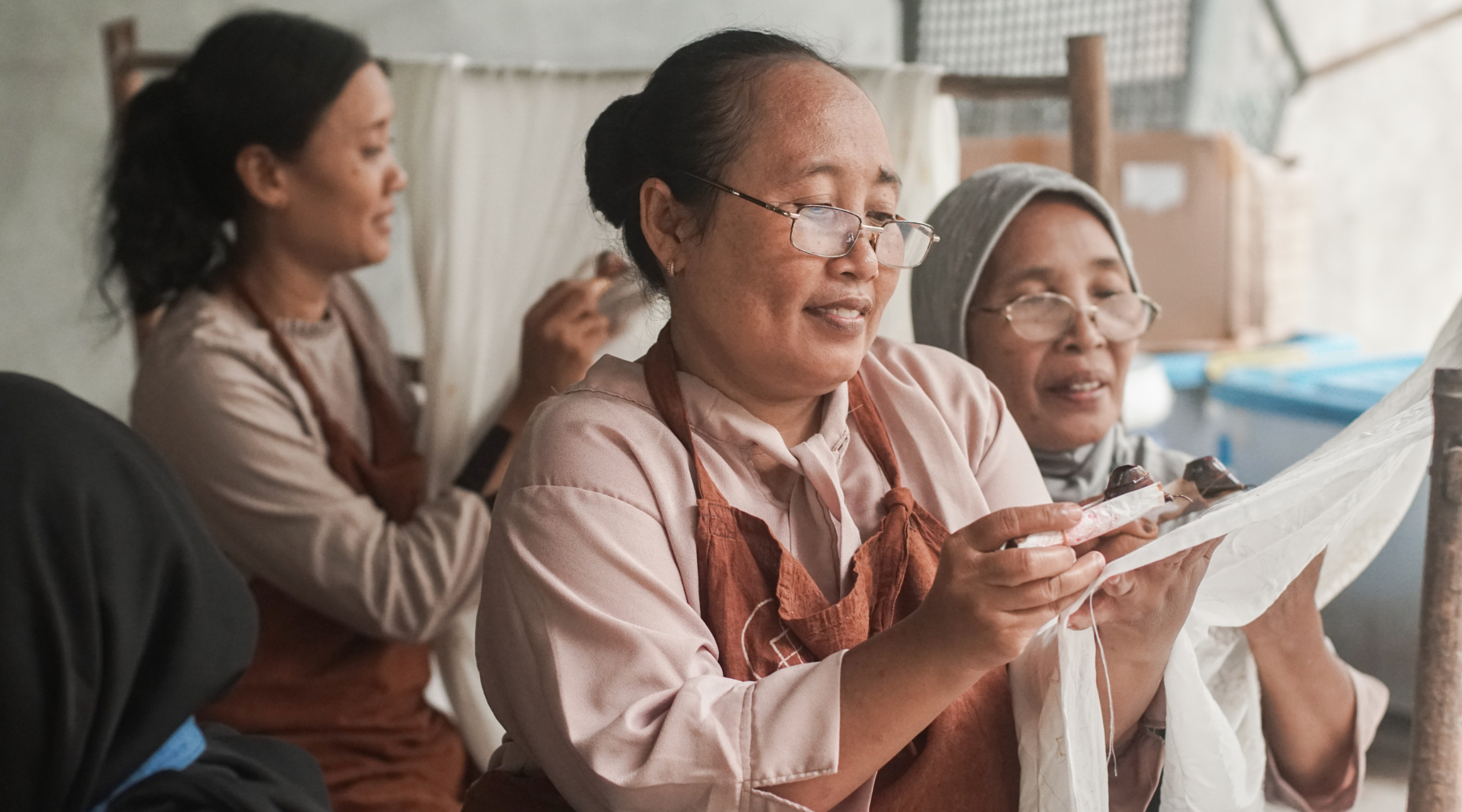 When working with our Ibus, we learn a lot from their way of life, which is different from ours in the big city. They handmade each of your #MadeRight pieces using traditional craftsmanship that has been passed down from generation to generation.
But their crafts haven't always had their fair share of the limelight and, therefore, their earnings haven't always been smooth sailing. We can turn to more instantaneous forms of mass production that have overshadowed the more intricate works of handcrafting clothes in villages. In fact, most artisans in villages across Indonesia were unable to earn a living wage and were forced to abandon their craft.
We can't let that stand – so, together with our foundation, Rumah SukkhaCitta Foundation, we aim to ensure that craftswomen not only survive but thrive. Through providing access to education and giving their work access to the market, we are giving back their choice to continue their tradition while still making a living wage.
If their time-consuming labor of love is what keeps them going, then that shall be their main economic source of income so that they can provide for their families and contribute further to their local communities.
Be it hand drawing batik, hand embroidering your most meaningful pieces, growing cotton through the ancestral wisdom of Tumpang Sari, and/or hand weaving each thread, and more. Women in villages have the power to provide happiness for their family and community, as well as us on the receiving end of their crafts.
Supporting their tradition is one way to keep our age-old crafts and heritage alive. To show respect and appreciation for works that take time to make – but in those seconds, minutes and hours spent in creation, the makers' time  is paid fairly for it.