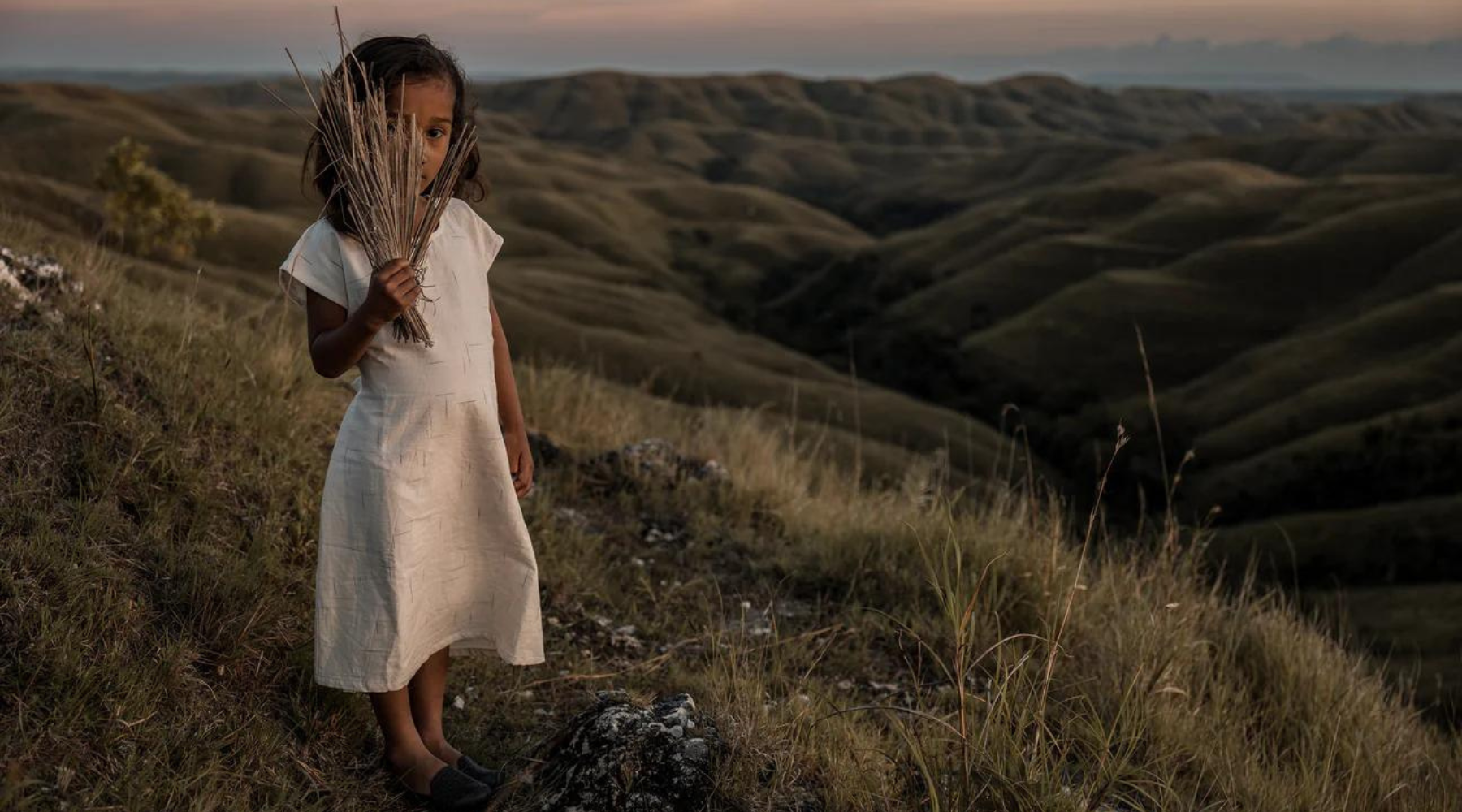 We exist to impact lives. 4 years ago, I started SukkhaCitta with one mission: to end exploitation in all its forms for craftswomen behind our clothes. In the process, this has led me to build a social enterprise and invite our customers to be part of the solution.

My work takes me to various last mile communities in Indonesia. Working primarily with mothers, I began to witness how inequality in opportunity is the single largest factor that keeps families in poverty.



This is what we need to bridge. Believing that education is the key to create lasting change, we are currently dedicating all our profits to build Indonesia's first craft schools. A space where young women all over the country can come and learnt he skills to change her own life, to choose to be an artisan and keep her heritage alive.

But there's another hurdle.


Children are growing up stunted
I found out that what children eat in the first 1,000 days of their life determines their development and has an impact for the rest of their lives. In Daha Elu village, Central Sumba, Indonesia, most of the children and pregnant women mainly eat rice, corn and cassava. While this may make them feel full, it does not provide all vital nutrients for healthy child development.



What was eye opening to me what that this type of diet has led to 1 out of 2 children in the village suffering from stunting. A healthy childhood is a human right - and I felt the need to do something about it.


A solution close to home
The good news: It doesn't have to be that way. Together with our on-the-ground partner Kopernik, we're setting up a program that empowers families in Daha Elu village to grow their own, nutritious food. The key: The Moringa Tree, a local superfood which thrives in dry areas and contains many important minerals and vitamins.


Together, we will provide seedlings as well as expertise so each family participating in the program can cover their nutritional needs from their own, little Moringa Garden. This is a phase 1 of a longer term commitment to provide sustainable livelihoods for the mothers.


From offcuts to opportunities
For this phase, we will be raising funds through our #MadeRight Mini collection. Made 100% from our offcuts, all profits of #MadeRight Mini will be directly donated to the initiative in Daha Elu village. Each dress and and each comfy set provides just enough to empower one family. So their children get to grow into happy, healthy adults.
I know there is a lot going on in the world right now and it seems there are so many pressing problems so close to home. But let's not forget about our last mile communities who are the most vulnerable. Now more than ever, let's not forget to support one another and be kind.
Support the project here or contact me on hello@sukkhacitta.com if you'd like to get involved!