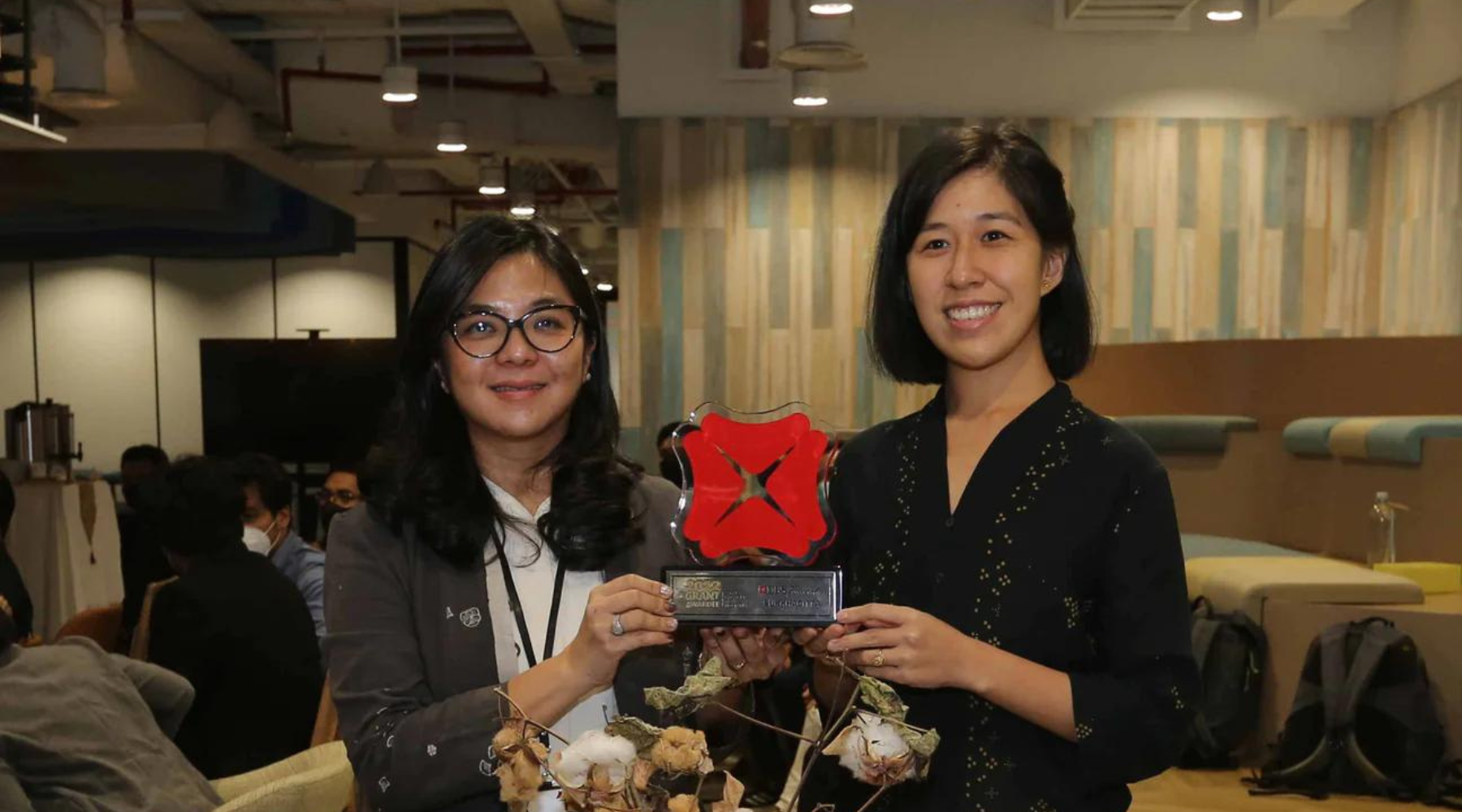 We are honored to represent Indonesia for DBS Foundation's  Social Enterprise Award. This unique program is one of its kind in how it recognizes and celebrates impact enterpreneurship as a solution to some of the most pressing social and environmental issues in the region.
This is our second time receiving this prestigious grant. The first was in 2018, where DBS Foundation's support was catalytic in building our first craft school. Helping young women preserve their heritage crafts while receiving access to fair work. Proving that education remains the key in providing sustainable livelihoods in rural areas.
This time, the grant will be used to scale our Mama Kapas regenerative cotton project to Eastern Indonesia. Helping us reach an additional 150 smallholder farmers to switch and reclaim their ancestral Tumpang Sari regenerative farming wisdom.
The continued support of DBS Foundation is proof that it takes a village to create lasting change. And we are honored to be part of this family pushing the boundaries of businesses as a force for good.
_
Interested to be part of the regenerative revolution? Learn more on rumahsukkhacitta.org/donate