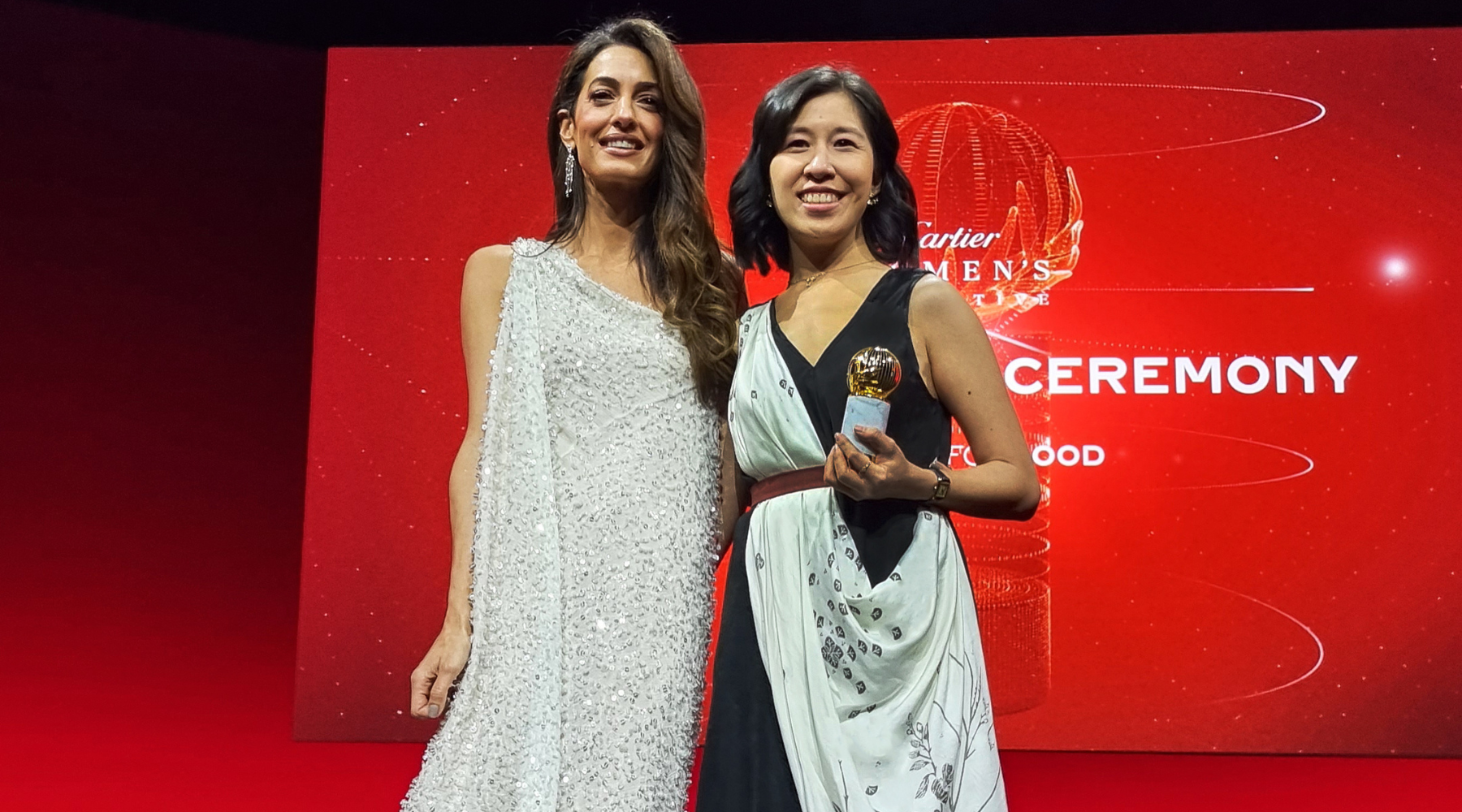 Today in Paris, our founder Denica Riadini-Flesch received the honor of being awarded first place at the Cartier Women's Initiative Awards. Representing Indonesia and sharing our Ibus' wisdom with the world!
The Cartier Women's Initiative was founded by Cartier in 2006. Now, it's recognized to be an international entrepreneurship program that empowers women impact entrepreneurs from any country and sector that are driving positive change. After a rigorous selection process, we were thrilled to join all the other deserving nominees.
The whole team and the Ibus were ecstatic to hear we won first place!
This was a moment for all the Ibus, the team, and, of course, you, too! 
While the team remained back in Indonesia, our very own Denica stepped up and represented the women who couldn't be there on stage that day. What touched our hearts the most was when Denica shared her backstage moments–that many came up to her to express "how it really touched them and made them think of the impact of their choices." Those were Denica's words. Here's a screenshot of our chat if you don't believe me.
The most meaningful part about all this was to shed light on the untold stories behind the items we use every day.
Nowadays, we have lost touch with the sources that make it possible for us to use these items in the first place. We have lost touch with nature and the soul it requires to build them. But with openness and understanding of how past traditions could be adapted to and revitalized for modern times, we can innovate a more sustainable approach to using these daily items. This starts by identifying and knowing.
Denica delivered a speech on stage that centers around the story of Ibu Kasmini and how she had taught her the many merits of regenerative farming, or Tumpang Sari. Ibu Kasmini couldn't be there, but her wisdom and knowledge echoed the room and walls of all the audiences watching on-site or from their screens. And that, to us, was a big win in itself.
What's more, the dress Denica wore to the event was a one-of-a-kind piece designed by our Creative Director, Ana. The inspiration behind the dress, too, came from Ibu Kasmini. Watch the full story below.
We wouldn't be where we are today without your continued support. So, thank you for choosing villages not factories and for consistently putting a smile on our faces and all the Ibus' too! 
That night, we all embraced the mighty power of women, unity, heritage, and craftsmanship.