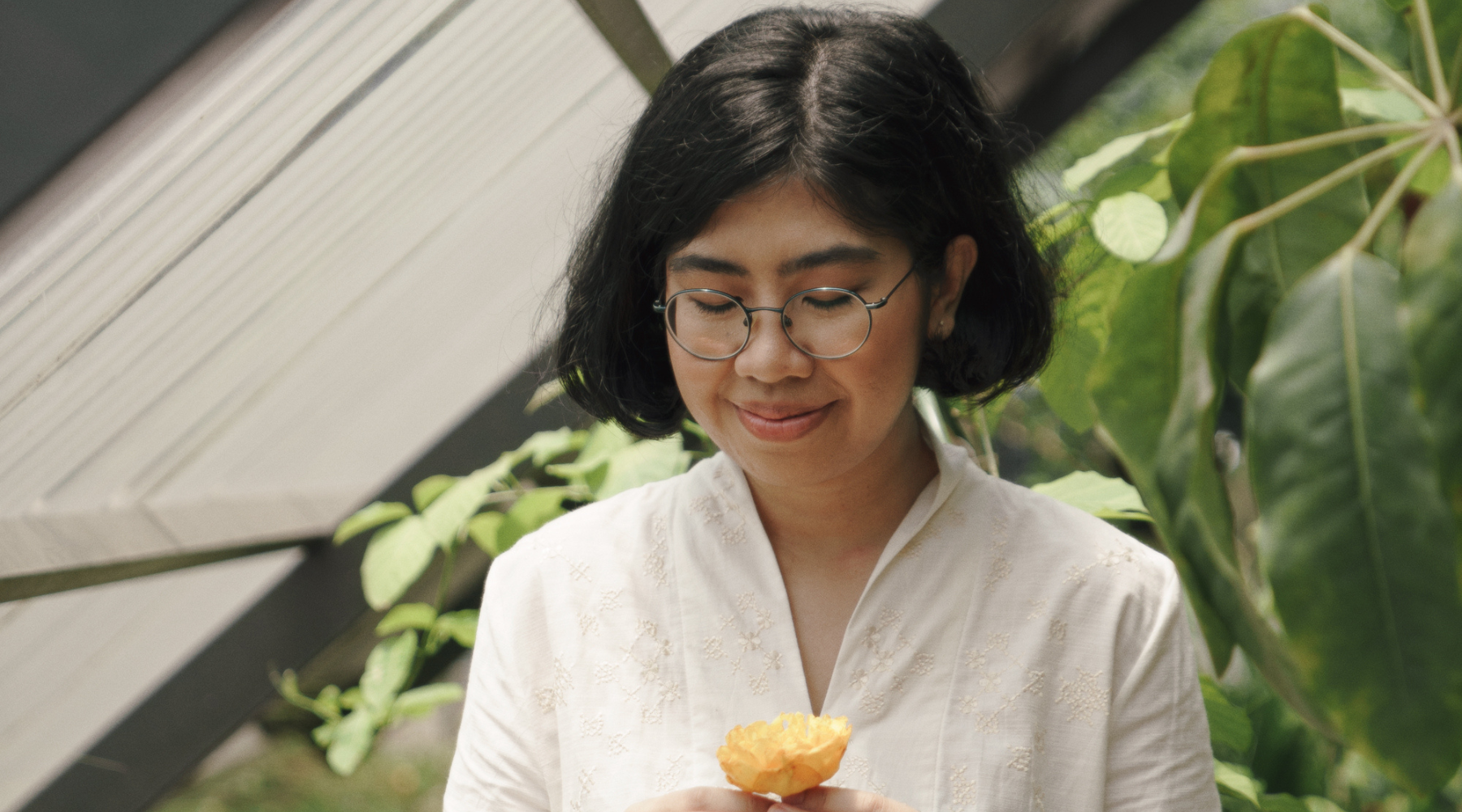 "I think we need to move to a more circular model where a business sells not only products, but also care and repair services." 
SukkhaCitta Changemakers
From a tiny seed for meaning, to a global movement of change.
We proudly share perspectives and stories from our community. Celebrating individual journeys and learning from each other on being the change we wish for in the world.
Andhyta Firselly Utami (Afu) is an economist who uses her platform to educate the public about climate justice. Her social media presence is passionate and vulnerable, as she doesn't shy away from sharing her reflections on her personal life as much as advocating for a better earth. Afu is a great example of making actionable personal changes that inspires others.
Watch Afu's thoughts on circular economy in the video below. Subtitles available in English and Indonesian.