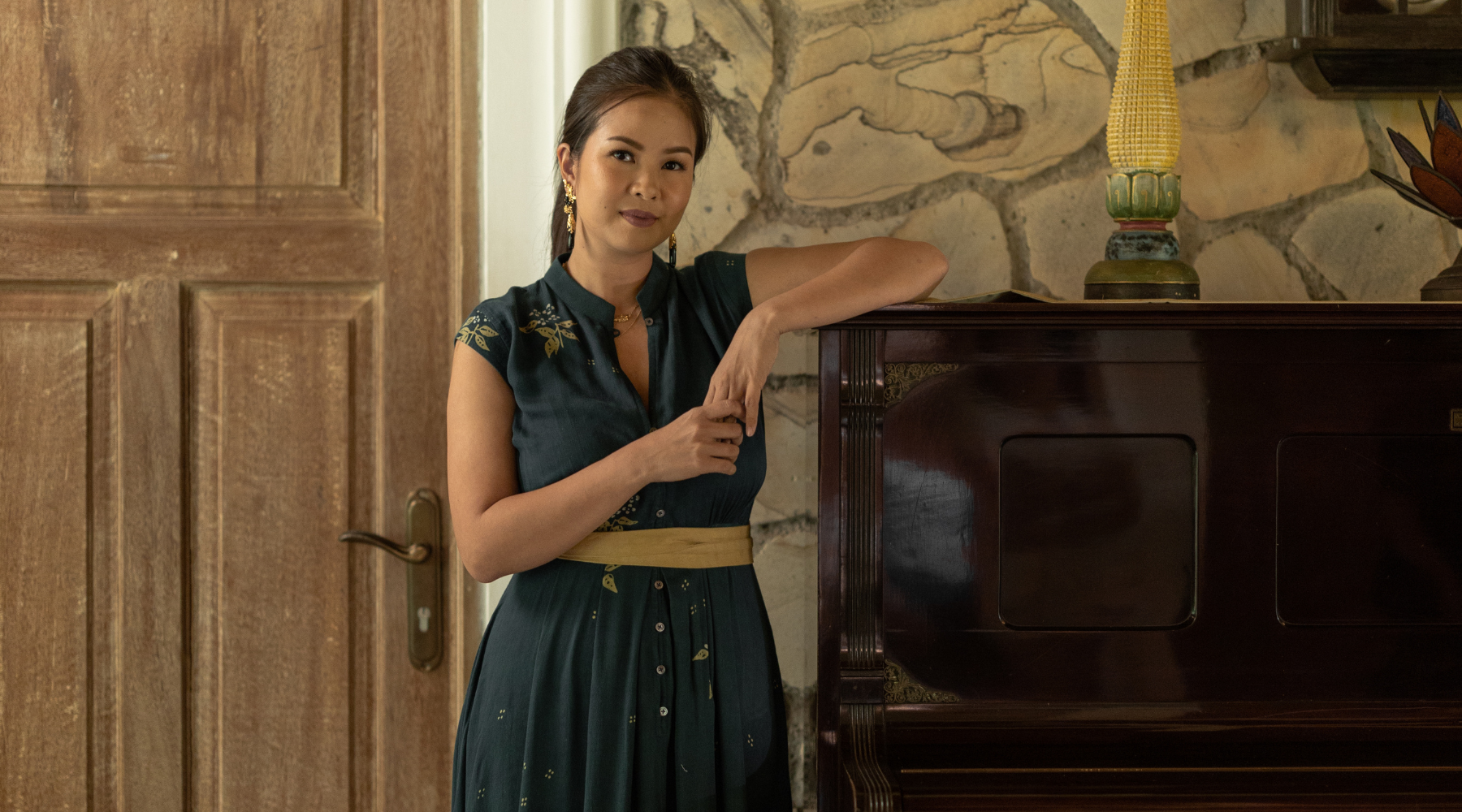 "I'm not only paying for the clothes but I'm paying for the optimism, the hopes, the smiles of the Ibus behind the clothes I wear."

Impact-driven entrepreneur Anandita Makes is a part of #SukkhaCittaChangemakers. As a multi-hyphenate, she shows the world that women are powerful and worthy of respect for the work that they do. As a mother and entrepreneur herself, she is inspired by stories that display the connection between valuing women's work and creating positive impacts on the world. 
At present, Anandita Makes is the founder of Naluri (PT Naluri Asacita Binatma) and the Chief Strategy Officer of hospitality group, Plataran Indonesia.
_

Anandita is wearing: (1) KAPAS Tumpang Sari Kebaya Vest & Embroidered KAPAS Kain; (2) RANUM Tailored Dress