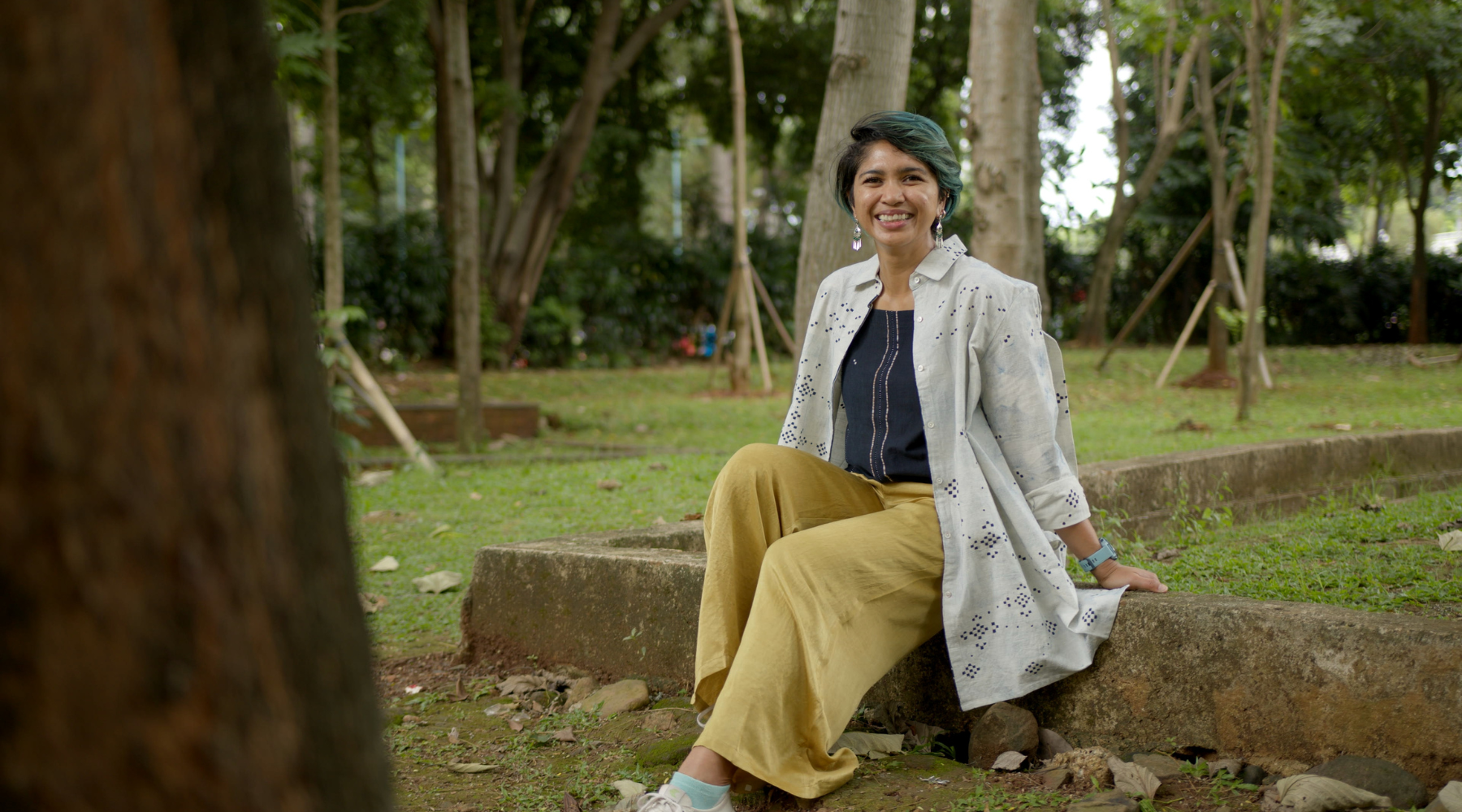 "I hope, one day we will arrive at the point where we don't need to protect the environment because that would happen by default."
Farwiza Farhan is a forest conservationist, known for her work in HAkA, Leuser—2.6 hectares of groundwater source and natural habitat to endangered species. Beyond policy and advocacy, she believes that women are the key to conservation efforts. Wiza is recently featured in TIME 100 Next 2022.
With her signature short haircut and childfree life, Wiza not only defies expectation—she surpasses it. However, behind the glamorous international recognition, Wiza still has to work hard. She will share the gritty reality behind the camera—Wiza the woman and her fight.
_

In her interview, Farwiza is wearing ANGKASA Oversized Shirt (Porcelain), ANGKASA Hemstitched Top, and ANGKASA Knot Pants. For her second look, she is wearing ANGKASA Boss Lady Shirt and TITIK Raw Put-Together Cullotte. Shop her picks here.