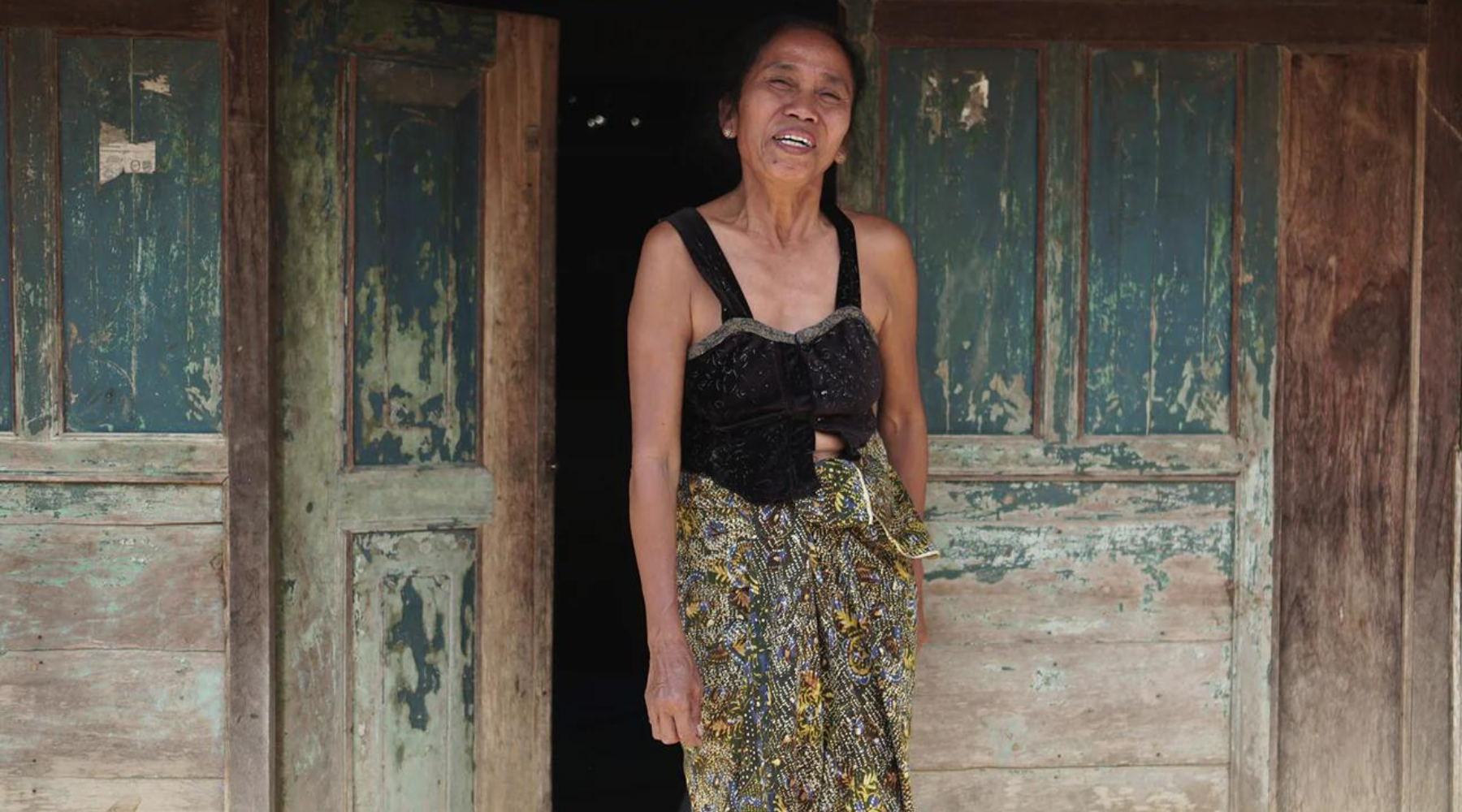 I will never forget the fear in her voice.
That phone call with our Ibus in Gesikharjo back in March. It was the beginning of it all here in Indonesia. Following the first week of the lockdown, their husbands were laid off. In a single night, our Ibus became the single provider of their families. They asked me what will happen. Will we keep working? What about the new Ibus, the apprentices, should they stop learning? Should they stock up on food?
All the questions I didn't have an answer to. At the same time, SukkhaCitta was hit hard. Orders were cancelled. Cashflow started drying up. I was not sure until when our small company could hold on. The main sentiment was clear: Survive. Go on sale. Stop paying the team. Don't produce. Hibernate.
Implementing any of these advices meant that we would essentially leave our Ibus alone, at a time that they need us the most. And that wasn't an option. The decision to keep going wasn't easy. But I knew that it was the right one. And just like that, we went through the hardest 10 months of our lives. It was definitely not linear.
There were moments I seriously considered quitting. I could apply for a job somewhere. At least then it wouldn't be this hard. But while I had this opportunity, our Ibus don't. And from this, came a series of choices that would define us.
The first choice was to stand by what we believe in.
Our first priority was securing a living wage for the 1,282 lives that rely on us for their livelihoods. Instead of slowing down, we pushed ourselves even harder to innovate. Whether it's beautiful colors made from agricultural waste or Heirloom dolls filled with traceable cotton, your clothes are now more meaningful than ever. They allowed us to continue providing work, income and micro-credits for our villages.
The second was to be kind.
The suffering was overwhelming. Every day, women would come to our schools asking for a job – any job. At the same time, we were witnessing how difficult it was for rural communities across Indonesia to gain access to cloth masks with the right standards. And so, we trained even more women in our villages to make our 3-Layered Masks. To date, we've donated over 4,000 masks to front liners in remote areas in Flores, Kalimantan and Sumatera.
And the third, to give back.
Even when there was only little to go around. In October, we took a huge step forward by opening our own foundation, Yayasan Rumah SukkhaCitta. Through this, we've donated more than $5,000 in microcredits and Covid Artisan Fund to help our Ibus pay their children's tuition.

But there's more.
At the beginning of this year, this was a barren land. Devoid of life. Today, it's bursting with nutrients that are nursing almost 3,000 Mangrove trees. That is close to 30 tonnes of CO2 that they will absorb throughout their lives. All made possible from your #MadeRight purchases.


And this is just the start. As the year is coming to a close, I realized that I have no idea where we'll be next year. What became painstakingly clear is that despite our yearning for things to go back to normal, we cannot afford it to. We are being born into a new normal, with a chance to transform our relationship with the Earth, and to redefine what it means to be human.
Will you join me?


Always yours
D