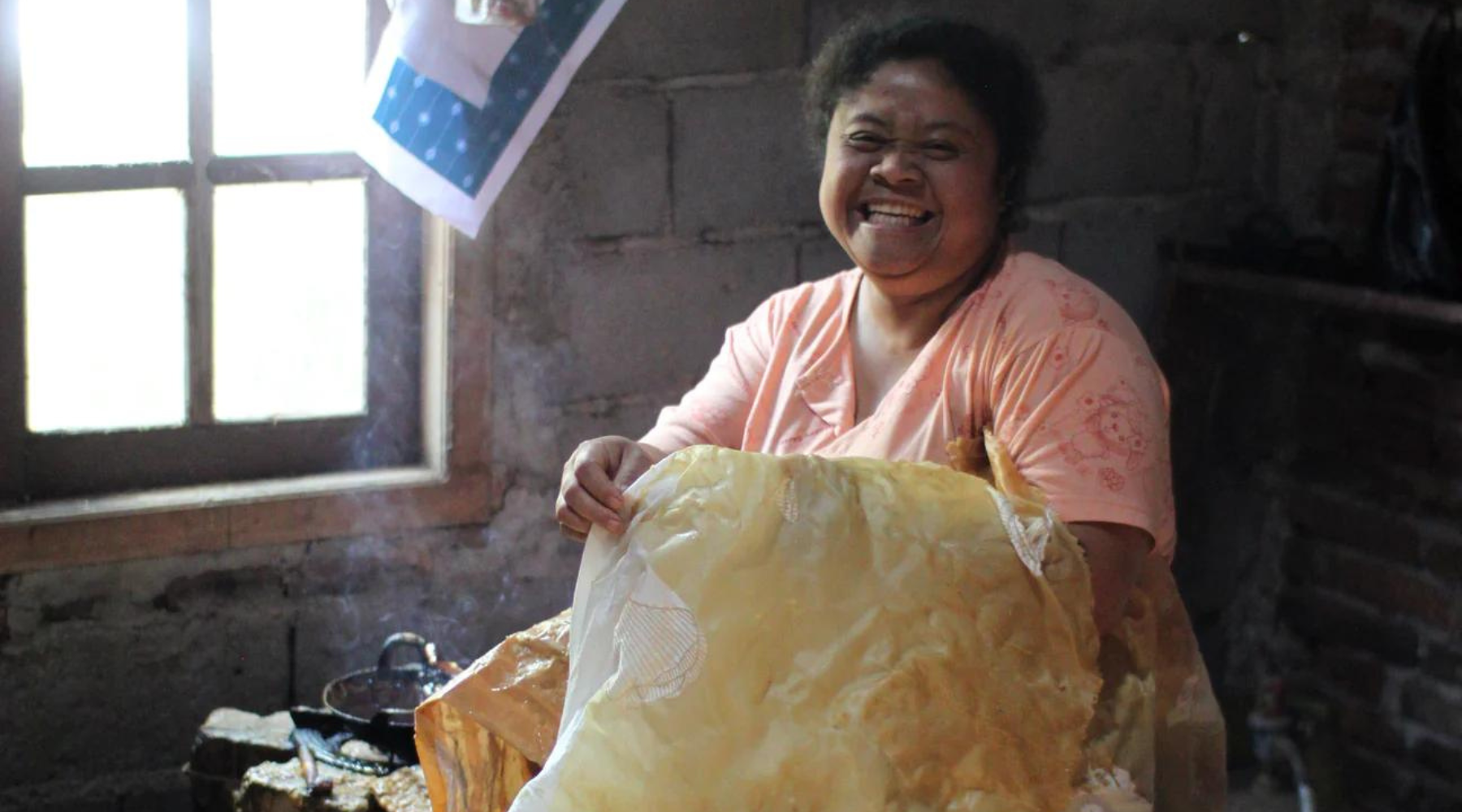 Hi you,
 
Yesterday was a really special day for us and our Ibus. It started with a chat from one of our customers that turned our day upside down. She was excited to see SukkhaCitta's impact on women shared on United Nation Development Program's Twitter: "Not only from UNDP Indonesia, but UNDP Global! Congrats!!" she wrote.


I quickly videocalled our Ibus to share their very own pictures and quotes in the article - and their tearful joy and look of pride really made my day. These past 12 months have been f**kin hard, but through it are reminders of why it's important to keep doing the work.
I keep reading about it and it's happening in our villages, too: Women are affected more by the pandemic than men. Women tend to have less savings. And they often work in more precarious settings: With less pay, less protection and less visibility.



And I can't say it more: We wouldn't be able to stand with our Ibus in this difficult time had it not been for you. Thank you for continuing to choose #MadeRight and changing lives.


 
So I wanted to dedicate this day near the end of Women History Month to honor and shout out to you: No matter where you are, whether at the beginning of your healing journey, learning something new, rebelling to change the system, or nurturing new lives.
 
You are so brave, courageous and stronger than you know.
 
And I see you.
 
Let's keep supporting and encouraging each other in this difficult time. Let our voices be heard and our actions be seen.
 
We're the ones who will make things better, for ourselves and those we love.
 
Who are the women who are always there for you and inspire you? Let them know today :)
 
Always yours,
D


P.S. In case you haven't seen it, here's the article. Please do share it and let's continue raising awareness on this important issue!