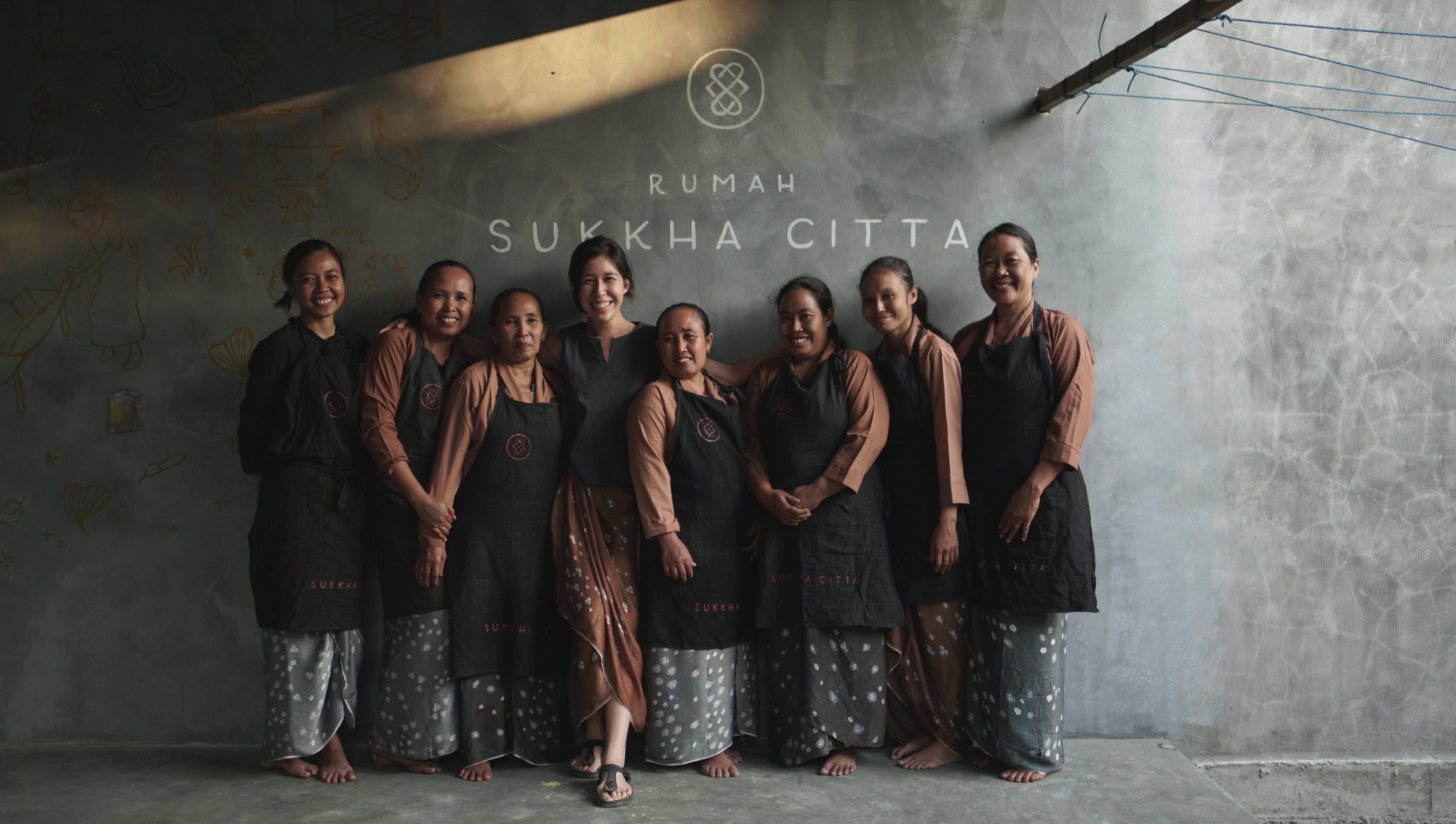 After more than two years of planning, designing and re-designing, finding the right locations and securing the budget, an idea which is almost as old as SukkhaCitta itself, will finally become a reality. This year, we will finish not one, not two, but three craft schools in Flores, Central and East Java! 
Our Rumah SukkhaCitta near Tuban, East Java, has already started construction. It is co-funded by the German Embassy Jakarta and will focus on batik with natural dyes.
In Indonesia, craft skills are usually passed on from mother to daughter. There is no school, no formal training. The problem? Artisans do not learn how they can actually make a living from their craft. Without knowledge of bookkeeping and pricing, without any idea of what the modern market is looking for, they struggle to escape a cycle of poverty their mothers have been stuck in their entire life.
Our Rumah SukkhaCitta in Central Java is progressing fast! It will be specialized in batik and Indigo dyeing. The construction is funded by DBS Foundation Singapore. Design and planning by Svarna Design. 
Inspired by the German dual approach to vocational education, our Rumah SukkhaCittas will host students from all over Indonesia – giving future women leaders the tools to set up their own craft based business. They will apprentice with our existing local champions, learning important skills on the job - from the details of their craft to vital entrepreneurship skills. Upon successful graduation, they can apply for a zero-interest loan to set up their own cooperative back home.
Our Rumah SukkhaCitta in Flores will focus on backstrap weaving and provide space for our weavers to exhibit their work to tourists. It is supported by Global Shapers Jakarta and Kita Bisa.
Rumah SukkhaCitta is a big step towards scaling our impact and reaching more than 1,000 artisans – slowly changing our craft industry for the better. And we wouldn't be able to do it without you! We'd like to express our enormous gratitude and appreciation for all our customers, supporters and donors who have made all this possible.
Learn more about our work here or take a look at the beautiful clothes handcrafted by our artisans!