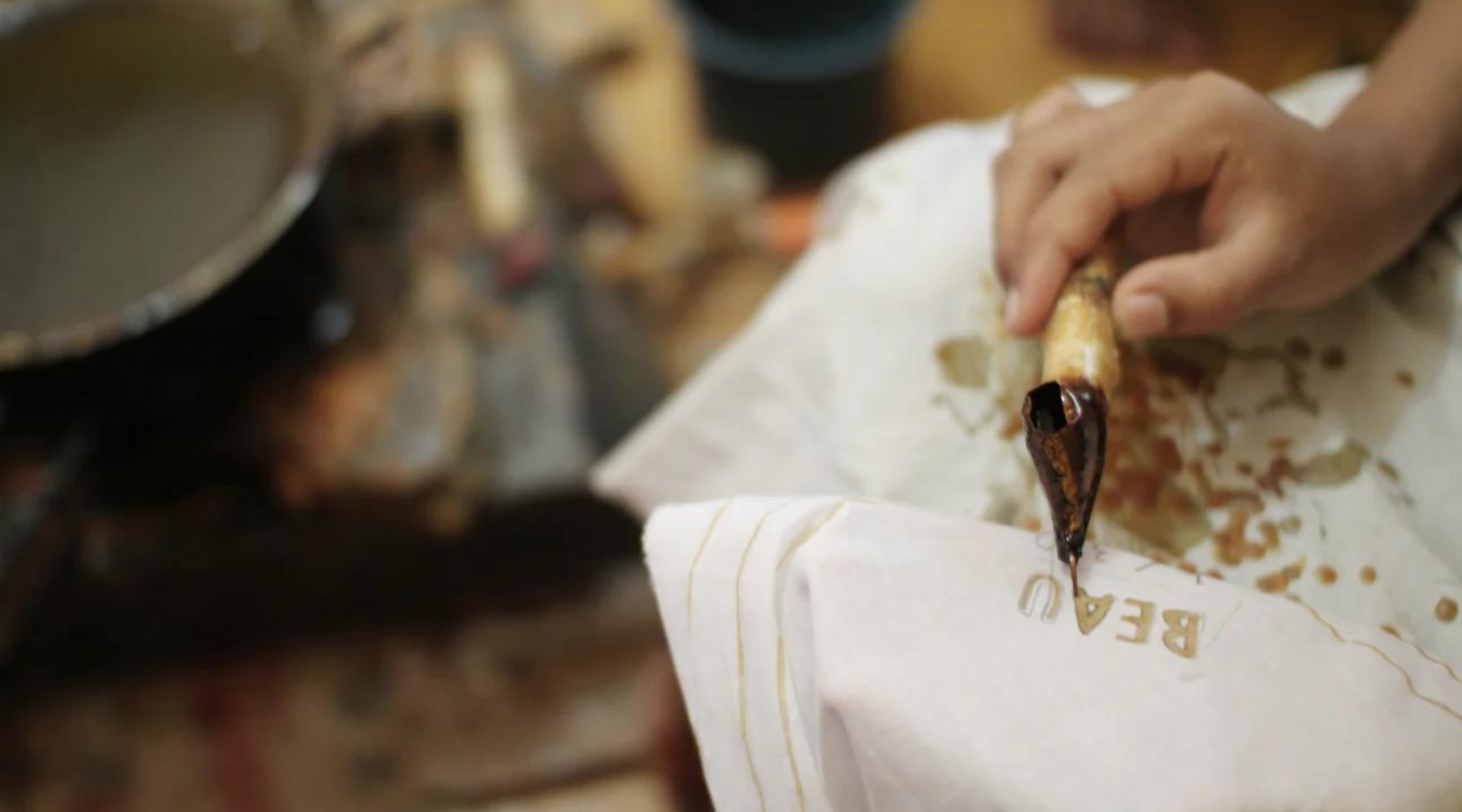 Uncompromisingly natural. That's the underlying core value that BEAU strives to achieve with each of their handmade pastries. They wanted true natural dyes, which is why they came to us.
While most brands use synthetic hydrosulphite in their Indigo dyeing, they wanted to highlight our stand on using the slower, much more expensive, but kinder, brown sugar to reduce our Indigo. To be transparent in your practices, that's what they believe.
Wheat is their main ingredient, which became our inspiration for their exclusive scarf. Each is hand-drawn with Batik in Central Java. 350 pieces were made, and no more – each meticulously numbered.

Interested in creating custom orders with us for your gifting needs? Reach out to us via hello@sukkhacitta.com or Instagram DM and we'll get started with some next steps.