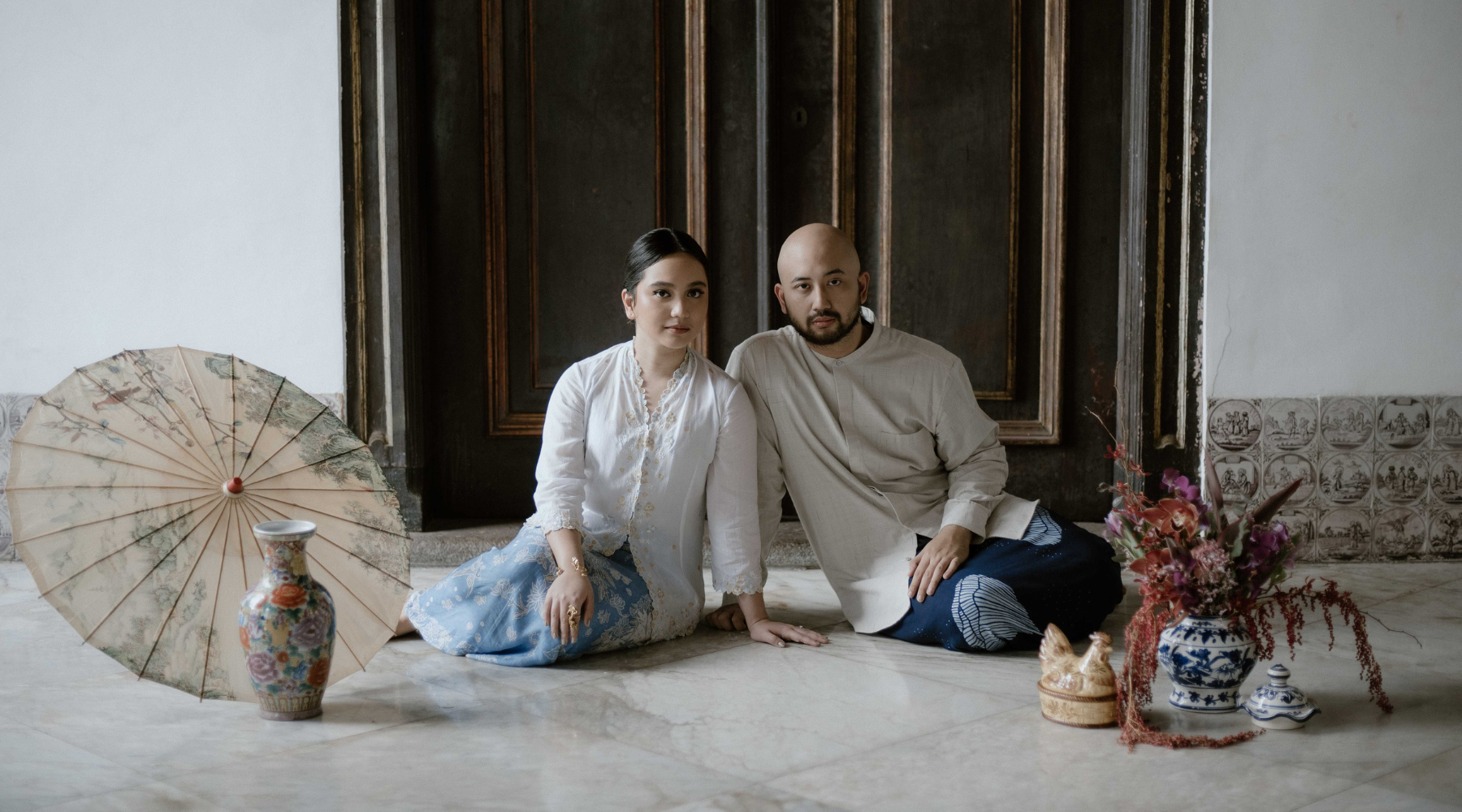 For their most meaningful day, Amanda and Nara chose to honor their heritage by wearing traditional Indonesian Kebaya and Kain. They imagined wearing pieces that are as unique as their love story, fabrics that are personally made for them.
For her, she chose the SERIBU BUNGA Kebaya Peranakan with a One-of-a-Kind Kain from our master Batik artisan Ibu Srikanthi. Pairing the embroidered blue and golden flowers with a light natural Indigo for a harmonious look.
For him, he chose the SENJA Fitted Shirt that can be re-worn everyday. Paired with a statement ALUNAN Menuju Malam Kain, also One-of-a-Kind.
Shop their looks here.