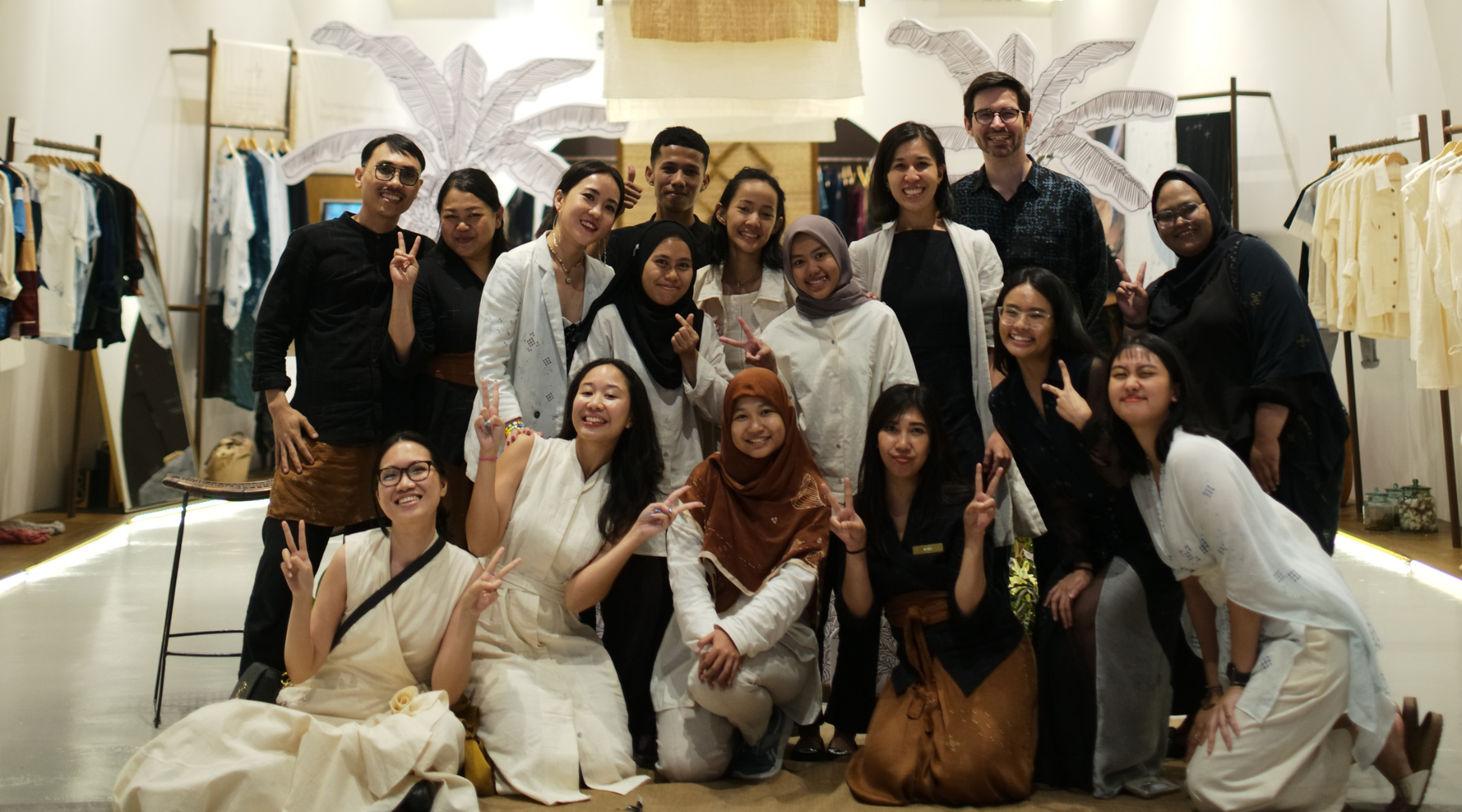 On Wednesday, August 30th, 2023 we held a birthday soiree to celebrate #7YearsofChangingLives at our Flagship! We're still brimming with the outcome, because everything just felt so whole 🤍 
For those who couldn't make it, we felt you there in spirit! Here's a recap to immerse yourself in the soiree.
Receiving all the wonderful wishes and support made the night a very heartwarming one. We were accompanied by beautiful tunes that carried us through the evening, performed by none other than our muse, Monita Tahalea, and accompanied by Driando Ahnan, Reuben Nathaniel and their close friends.
We're so grateful that our lovely #MadeRight friends spared time after work to reconnect with the most meaningful clothes.
Many took pictures at our store to join the event contest. Participants of the contest had to dress up in their favorite #MadeRight pieces at our store and showed us how they'd style the pieces together. 
Congrats to our winner, Dewi! Watch her Reel by clicking here.
Not forgetting that our Flagship now has a new look and feel – filled with our farm and, of course, the Ibus!
With this new display, we wanted you to get a sense of where the most meaningful clothes come from, hence the mini exhibition of Fresh From The Farm. Showing you that the way we produce these pieces follow the Earth's natural cycles by using what's currently growing in our farms.
Alongside that, a preview of our Icons are available to show the pieces that have been field tested for seven years – becoming our signature styles in the process. As always, our Ibus handcraft both Icons and the more seasonal pieces using heritage craft to preserve our indigenous wisdom.
Thank you for joining us in all the fun! This wouldn't be possible without your continued support. No matter where you are – near or far –, as long as you choose #MadeRight know that you have made this mission worthwhile.