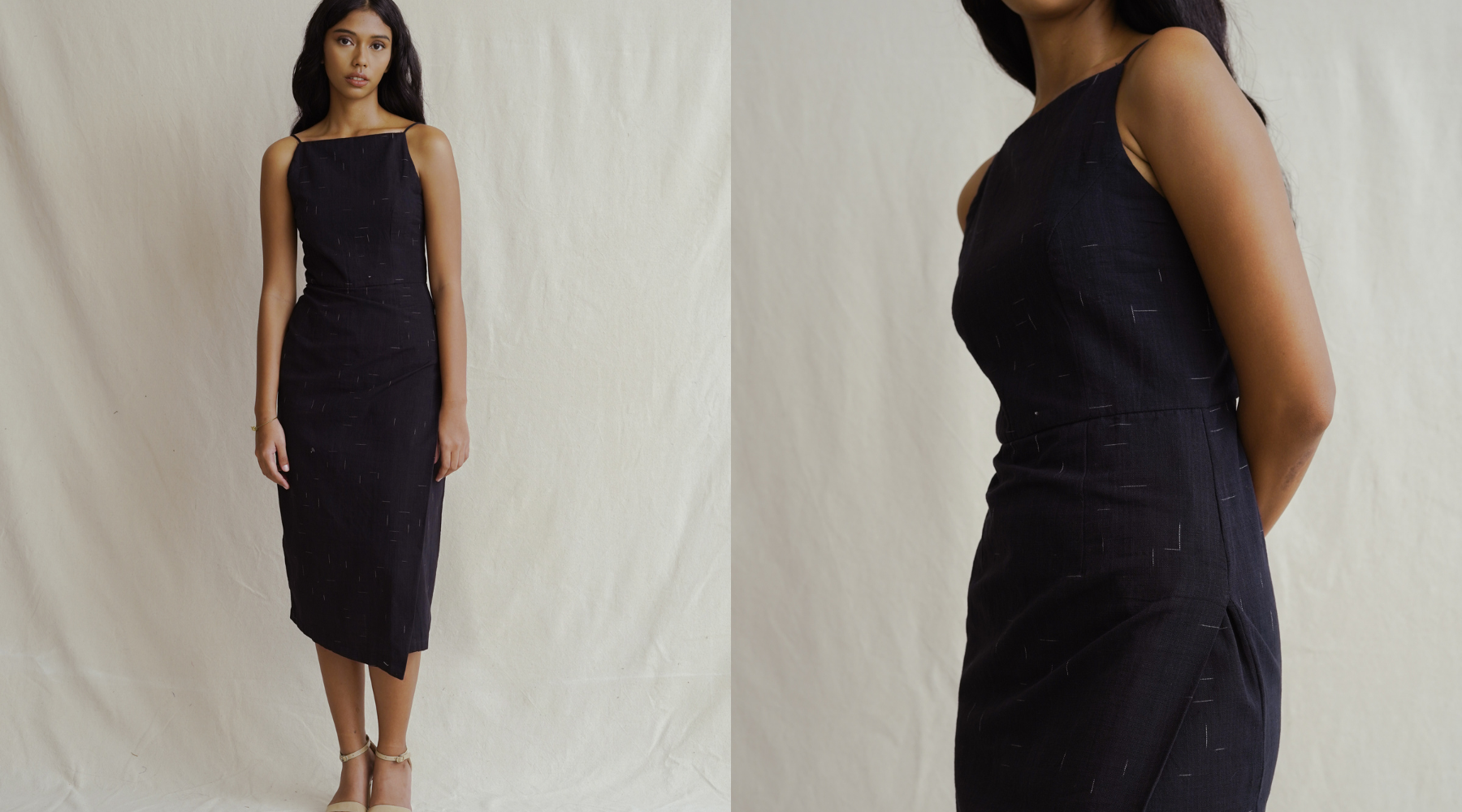 Bev, or more commonly known as @odetoless on Instagram, shows us how she'd style her favorite #MadeRight piece, the Little Black Dress.
She came up with five different looks with the Little Black Dress, combining staple pieces that are under our Icon collection and also seasonal pieces that are Fresh From the Farm.

Look 1
The Little Black Dress on its own. Already so iconic in itself, just throw on some accessories like the suitable necklace or earrings and you're good to go!


Look 2
The Little Black Dress with the #ReMadeRight Tie Belt and the ANGKASA Knot Skirt. The Little Black Dress serves as a tank top that forms the basis of the look, and with the Knot Skirt transforming the silhouette into an A-line fit.


Look 3
The Little Black Dress with the ANGKASA Knot Skirt and SERIBU BUNGA Sylk Throw. Here's how to show a pop of color with the throw. With this look, the LBD serves as the base garment. The PAGISORE contrast as visible on the ANGKASA Knot Skirt blends well with the porcelain hue as seen on the throw. 
If you're looking to go slightly more extra with the LBD, this might just be the style for you.


Look 4
The Little Black Dress and SERIBU BUNGA Sylk Throw. If you don't want your movements to be too restricting, simply put away the Knot Skirt, but keep the LBD and throw. This style is practical to wear – perfect for when it gets chilly, but is also stylish thanks to the color contrast and the intriguing silhouette it creates.


Look 5
Last but not least, the Little Black Dress with the KAPAS Organza Crop Tee and KAPAS Simpul Belt. Arguably the most interesting style from all the selections. The embroidery on the Crop Tee makes the style so captivating thanks to the embroideries on the transparent silk organza, and not to mention the contrast it creates with the LBD as a base. To top it all off, the KAPAS Simpul Belt cinches the waist while also creating a peplum silhouette to the Crop Tee and dress.


Which is your favorite look?