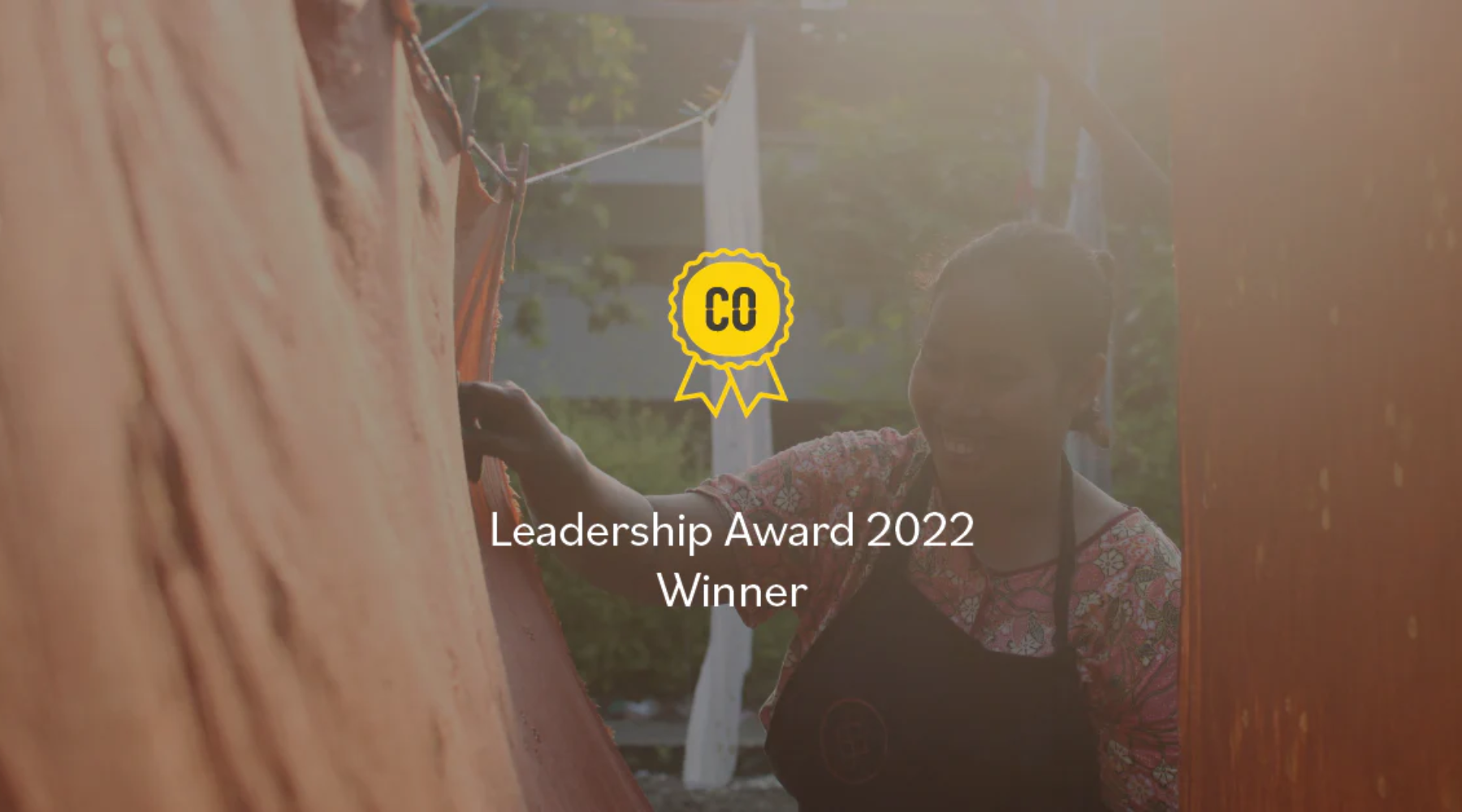 We are humbled to receive the prestigious Sustainability Leadership Award from Common Objective. The first in Indonesia!
Dedicated to building a community of like-minded people in a world where business works better for everyone and our planet, the Common Objective is one of the largest network combining access to knowledge while building a community of impact-minded businesses.
TURNING FASHION INTO A FORCE FOR CHANGE
In today's world where knowledge around sustainability and ethics is more in depth than it has ever been, the CO Leadership Awards reward business practices that walk the talk beyond greenwashing.

That's why we are proud to be part of a growing community of businesses that place people, purpose and planet at the core of why we exist.
OUR IMPACT
Our model for change is built around our pioneering business model. Going mud deep to stitch genuine positive impact into the fabrics.
Re-imagining indigenous heritage crafts that have been passed down through generations. Mothers to daughters. To create long-term positive impact and sustainable livelihoods within the communities that most rely upon them in rural Indonesia.



THE WINNERS
2022 award winners include brands, suppliers and organisations, all at the forefront of best practice in the fashion industry who meet at least four of the six CO leadership criteria across six different areas of business:

1. Mission
Is sustainability and ethical best practice enshrined as a core principle within your company's mission?

2. Business Model
Does your company's revenue and profit model maximise benefits to people and minimise impact on the environment?

3. Products and Services
Does your business offer well-designed, high quality products and services that maximise benefits to people and minimise impact on the environment?

4. Impact
Can your business demonstrate clear and specific positive impact on people and/or the environment through its operations?

5. Roadmap
Does your business have specific sustainability goals for the future? Have you built, or are you building, a roadmap towards those?

6. Communications
Does your business have strong communications that raise awareness, change behaviour, and have an impact on the industry as a whole?

Especially receiving this award together with industry leaders such as Stella McCartney, Outland Denim, and People Tree affirms the importance of #MadeRight – bridging inclusivity, regenerative agriculture and heritage culture for a future we believe in.